Since its incorporation in 2005, Sandy Springs has been dedicated to creating green spaces where residents and visitors can enjoy recreational activities and attend spectacular events that activate those spaces. At the heart of Sandy Springs, the City Springs district features a four-acre City Green Park, an inviting green space where both community members and visitors can come together to enjoy music, movies, and special festivities throughout the year. Popular with locals and visitors alike, the Abernathy Greenway Playable Art Park, Heritage Sandy Springs, and Morgan Falls Overlook Park also get to shine during their own family-friendly annual events in Sandy Springs. Here are 10 exciting events that happen outdoors in Sandy Springs that you'll want to attend year after year.
1. Lantern Parade
The Lantern Parade is a magical and family-friendly event where guests decorate their own paper lanterns and march in a parade towards Morgan Falls Overlook Park. Once the cavalcade arrives at the park, water lantern puppets come to life on the Chattahoochee River. All of the giant animal lantern puppets are created by lantern parade artist, Chantelle Rytter and performed by Krewe of the Grateful Gluttons and High County Outfitters paddle boarders. There is also a pre-parade party with music and food trucks. This year's parade will be on Saturday, April 30.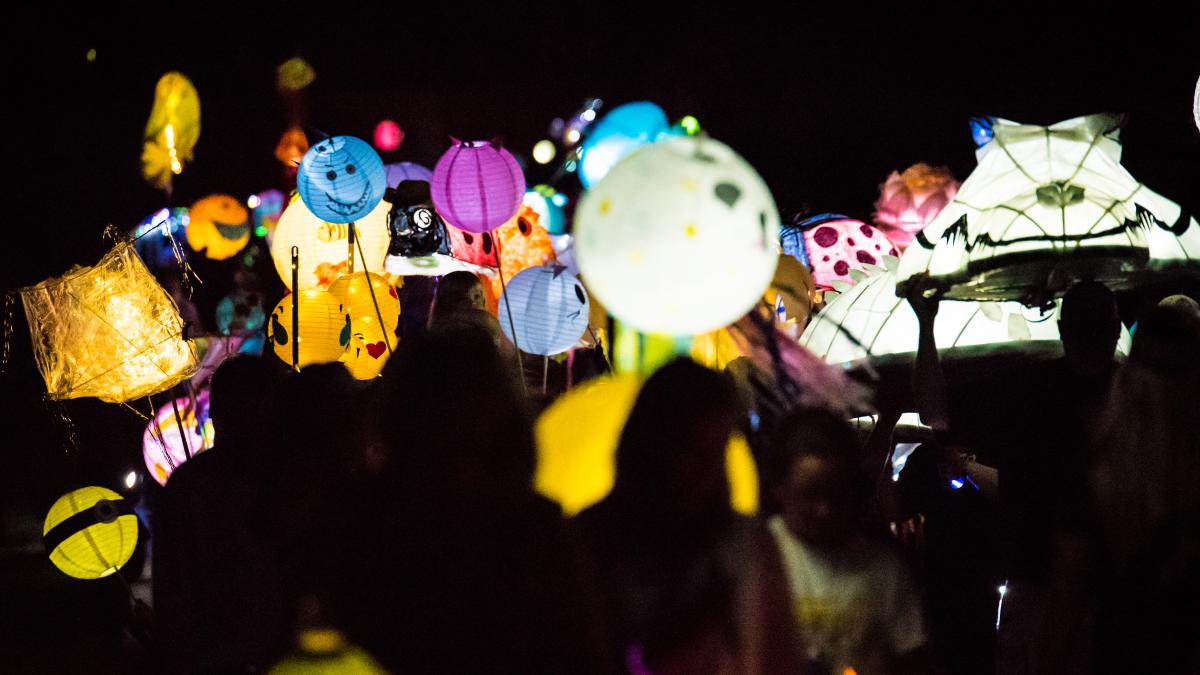 2. Sandy Springs Farmers Market
Each Saturday from April through December, City Springs hosts the Sandy Springs Farmers Market. Visitors should bring reusable tote bags to shop for fresh produce, local crafts, and other artisan goods at this wonderful outdoor market around City Green. The Farmers Market is held on Saturdays from 8:30 a.m. to noon. City Springs offers free parking to market visitors for up to two hours. The farmers market opens for the 2022 season on April 9.
3. City Green Live
On Friday evenings throughout the summer, people flock to City Green for City Green Live, a free concert series featuring both local and national music artists. Guests are invited to bring lawn chairs, picnic blankets, and snacks for the show,. Attendees can also purchase food and drinks from on-site food trucks and refreshment vendors. For those over 21, alcohol may be purchased in the park, but it cannot be brought from home. City Green Live is a family-friendly event held on select Fridays at 6:00 p.m. from May through September. The 2022 series kicks off on May 13 with North Mississippi Allstars.
4. Concerts By The Springs
If you love to listen to live music in a laid back setting, then Concerts By The Springs is the event for you. Pack a picnic and bring a blanket or chairs to Heritage Sandy Springs Park to enjoy these Sunday night concerts on the entertainment lawn. The park makes for a dreamy setting to dance the night away. The first concert of 2022 will take place on May 8 and feature The Tony Howard Show.
5. Movies by Moonlight
Late each summer as the heat begins to wane, Leadership Sandy Springs presents Movies by Moonlight (MBM). A local tradition for almost two decades, MBM features a monthly outdoor movie screening, August through October. Family-friendly films are projected onto a 30-foot inflatable screen, and guests can bring chairs and blankets so they can watch the show from the City Green lawn. Each event also has food trucks and games starting at 6:30 p.m. The films roll at dusk.
6. Stars and Stripes Fireworks Celebration
The Fourth of July will go off with a bang as the Sandy Springs Stars & Stripes Fireworks Celebration lights the sky over City Springs. The celebration will take place on Monday, July 4, 2022. Guests can enjoy a live band at City Green before the fireworks show. Bring your own picnic, or purchase a meal from one of the nearby restaurants or event food trucks.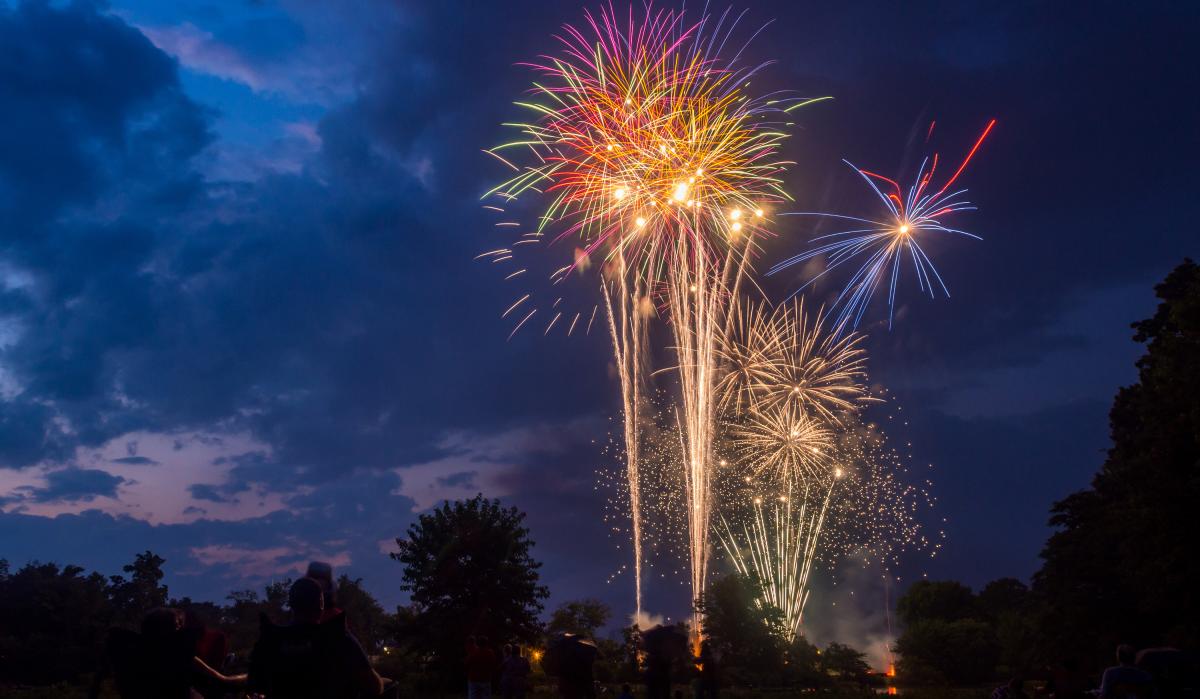 7. Food That Rocks
Easily one of the liveliest events each year in Sandy Springs, Food That Rocks is an outdoor celebration of the city's diverse food and beverage scene. Ticket-holders can indulge in all-you-can-eat samples from more than 20 local restaurants and food vendors, while enjoying live music on City Green. Food That Rocks is a 21+ event and offers adult beverages. The festival partners with a local food bank and nonprofits, and attendees who bring donations of non-perishable food items will be entered to win a special prize package raffle. The dates for the 2022 event are to be announced.
8. National Night Out
This educational celebration was created as a way to promote positive, healthy relationships between community members and the city's public safety officials. Each August, residents of Sandy Springs get the chance to meet police officers, emergency responders, and SWAT teams at this block party-style event on City Green. National Night Out attendees can talk with safety officials and ask questions as well as get a close-up look at their cars, trucks, and even a helicopter.
9. Spooky Springs
A beloved local event for families with young children, Spooky Springs offers a way for families to get into the spirit of Halloween with more smiles and less scares. The event includes trick-or-treating stations, friendly costumed characters like pirates and fairies, face painters, and food trucks. It's held every year at Abernathy Greenway Park, which is known for its art pieces that also function as a playground.
10. Sparkle Sandy Springs
Sparkle Sandy Springs, the city's annual holiday festival and parade, is a magical event. Can't-miss attractions at this kid-oriented event includes live music, the Sparkle Village on City Green, a snow machine, food trucks, and a visit from Santa Claus. Of course, the highlight of Sparkle Sandy Springs is the holiday parade that culminates in a tree and Menorah lighting at City Springs.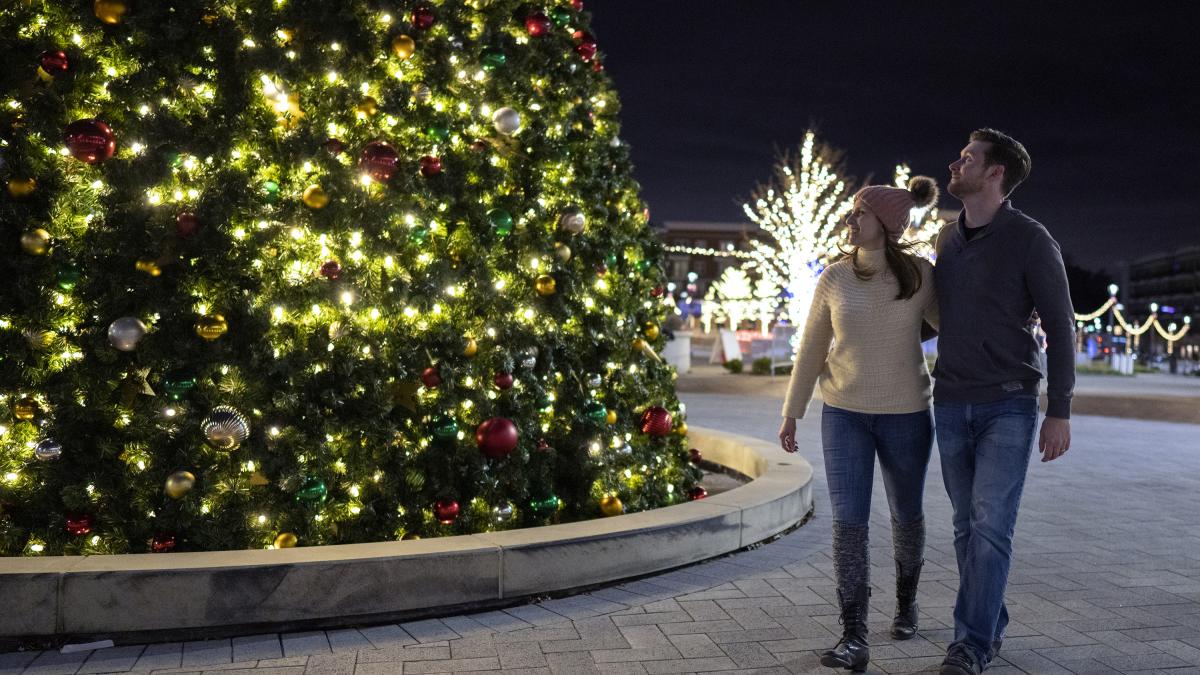 If you're planning to attend one of these fantastic events, consider booking a hotel in Sandy Springs so you can get a good night's rest after all the fun you will have during your visit. Request a visitors guide to receive even more information on how to plan the perfect trip to Sandy Springs, GA.