Something strange is happening in the Atlanta area. Children are freaking out about Abernathy Greenway Playable Art Park. We've analyzed the photographic evidence to see why kids are reacting so strongly to this mile-long linear park in Sandy Springs, Georgia. Here's what we've gathered so far. 
The park is also an art gallery — and you can touch the art.
Abernathy Greenway Park features a number of art installations kids can touch, like this one called "Dragonfly." It's a 50-foot-long structure (a brick and concrete dragonfly with a 42-foot wingspan) featuring rope swings and seven slides. This tactile experience seems to be one reason why kids are flipping out about this park.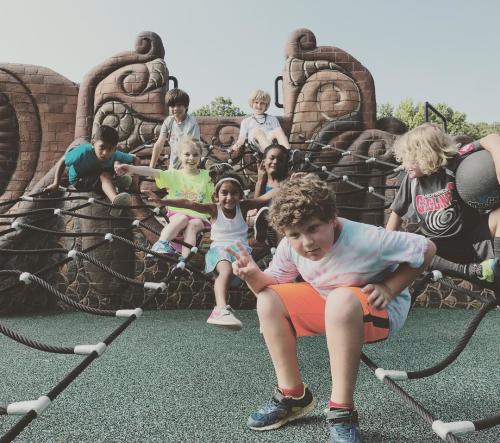 Dragonfly - Artists, Alexis Gregg and Tanner Coleman, Tupelo, MS Photo - @kinetic_sports_elite via Instagram

 
Children are going so far as to climb on top of the art.
Like, all over it.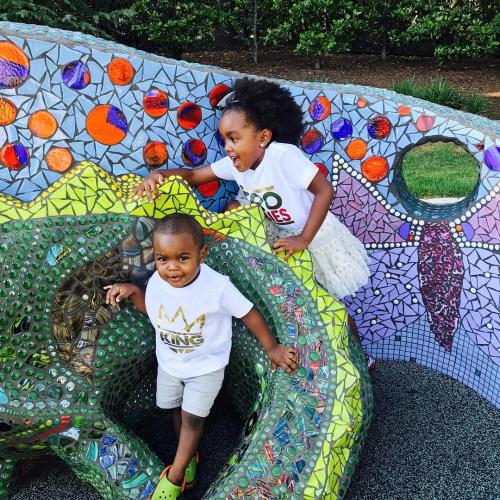 Whimsey Wall - Artist, Reham Aarti, Boise, ID
Photo - @instagram_meetisis via Instagram
 
They seem to enjoy this sculpture called "Twist & Shout."
It's one of six art pieces commissioned for this imaginative playground/art gallery.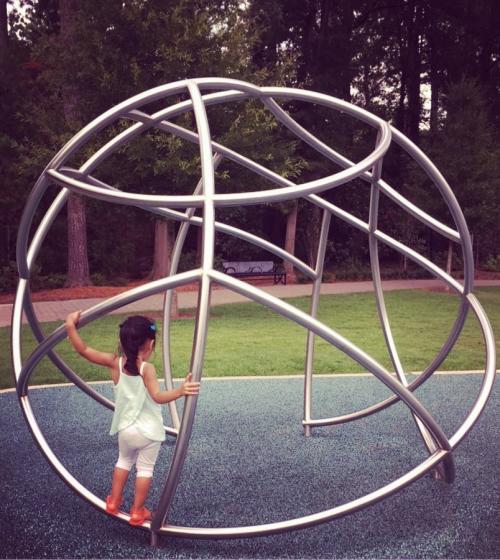 Twist and Shout - Artist, Beth Nybeck
Photo - @ msvelez__ via Instagram
 
Wow: This child is actually INSIDE the art.
Our sources suggest this child is probably still standing within this large rock as we speak. What an enriching experience for this kid!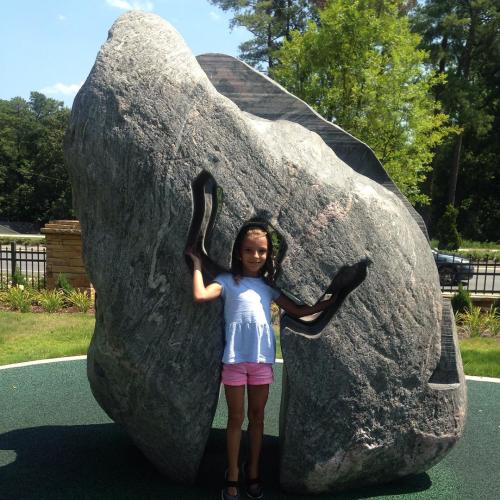 It's You & Me, Kid - Artist, Frank Swanson, Littleton, CO
Photo - @lisita_lop via Instagram

 
Here's another child absolutely amazed by this interactive art gallery.
Kids are awestruck by the colors, textures and shapes at Abernathy Greenway Park. Art like this seems to be a common theme in Sandy Springs, thanks to organizations like Art Sandy Springs and the Sandy Springs Conservancy.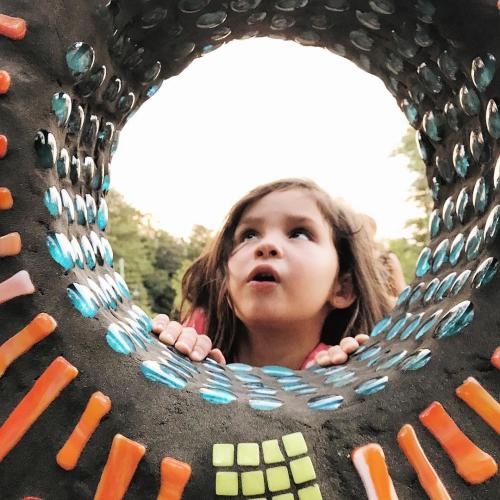 Photo - @nataliesheldon via Instagram

 
We spotted this young man darting beneath a towering spider-like structure.
What could be more fun than playground equipment shaped like a supersized arachnid?

Spider Walk - Artist, Phil Proctor, Atlanta, GA Photo - @p.hollis via Instagram  

Dogs love Abernathy Park too.
Just look at the pure joy on this dog's face as it swings with its small master. And you may be thinking, "That swing set looks pretty standard to me." Well…

Photo - @phamtuanh via Instagram
 
Nothing about this park is conventional.
This remarkable 65-foot long and 17-foot high structure called "The Big Imagine" is not your standard swing set. Kids just really love this one.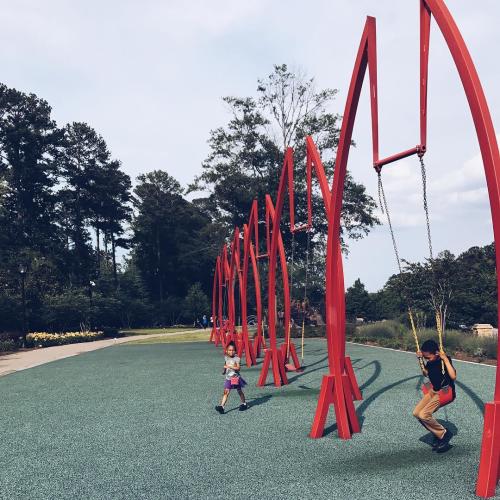 The Big Imagine - Artist, Jeff Hackney, Hillsborough, NC
Photo - @ohhaimaika via Instagram
 
Well, huh. It appears that youths of all ages really enjoy this park.
Here are two healthy-looking youths posing on a sculpture at Abernathy Greenway Playable Art Park.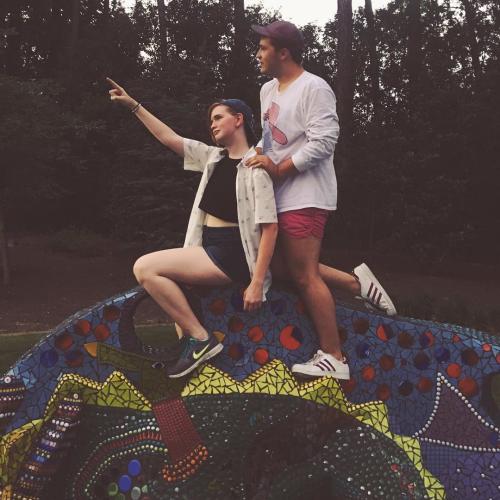 Photo - @ethankmudd via Instagram    
And these other youths picnicking nearby.
This seems significant.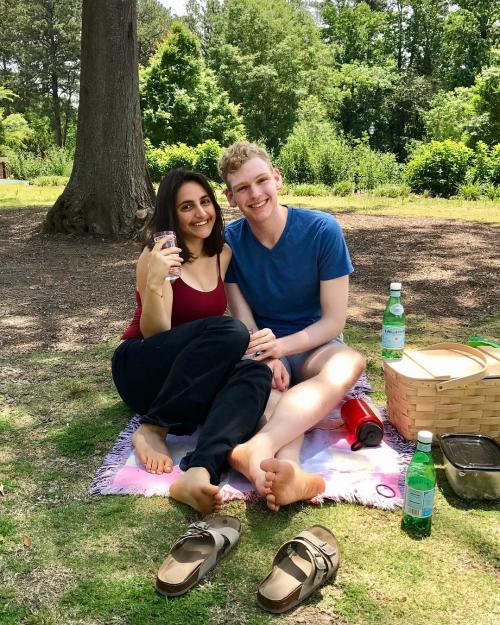 Photo: @mattcoffee1 via Instagram


[UPDATE, 12:34 A.M.] We just got word that adults also love the park. Incredible.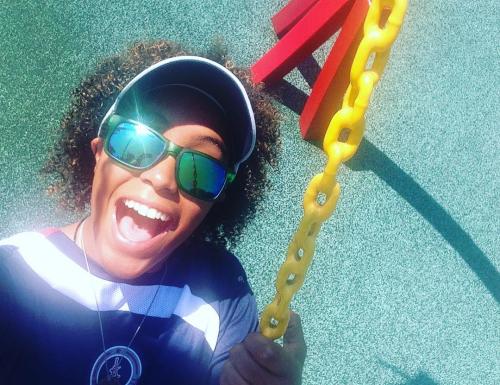 Photo - @maybeits_jill via Instagram  

And the evidence just keeps rolling in...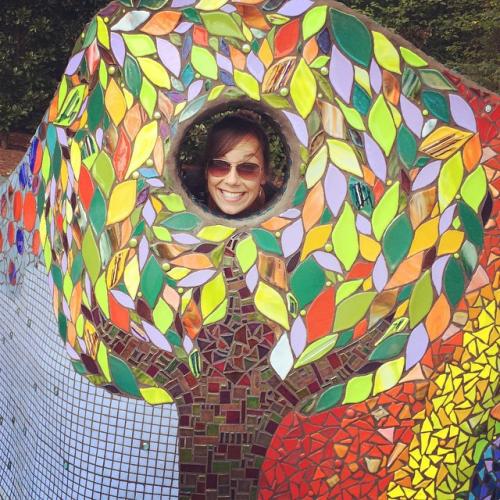 Photo - @brandybt via Instagram  

This story continues to unfold.
Reports say people also like running and bringing their pets to Abernathy Greenway Park. Man's best friend indeed.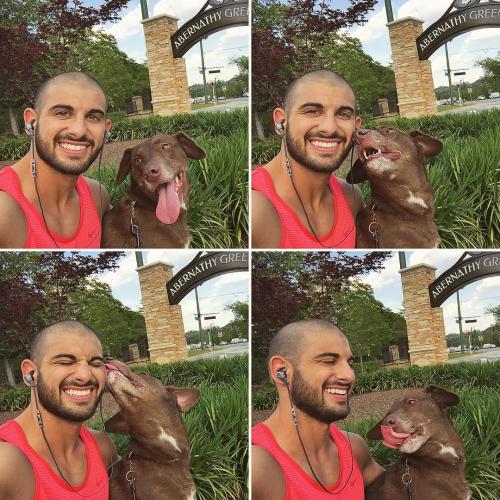 Photo - @stallionaesthetics via Instagram


You should probably just visit this park.
We have very reliable sources, but you might as well see for yourself.

Photo - @pantsoff via Instagram

 
You're going to freak out too, we think.
The address is 70 Abernathy Rd NE in Sandy Springs.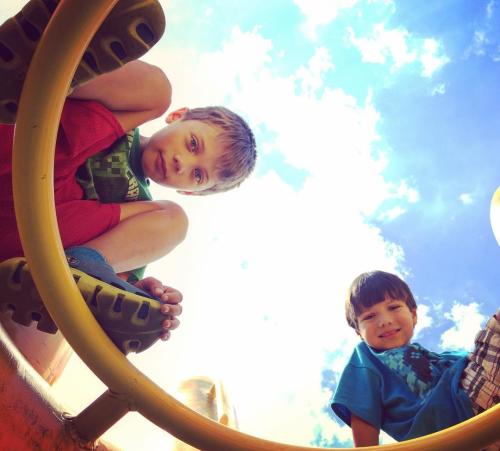 Photo - @jlmimages via Instagram

About Abernathy Greenway Playable Art Park
In 2011, with a generous grant from Northside Hospital, the Sandy Springs Conservancy partnered with Art Sandy Springs to create a new kind of playground for children of all ages. Artists from all over the world submitted their work to a contest judged by visual interest, interactive play, structural safety and artistic merit. The installations at Abernathy are the winning entries. And they've won more since then — Atlanta Magazine awarded the park "Best of Atlanta" in 2014.  
Sandy Springs is Well Played
We have fun here. Check out our other ideas and inspiration for a Well Played life in Sandy Springs:
5 Hacks to Seeing the Braves at Suntrust Park
How to Plan the Perfect Day on the Chattahoochee River 
How to Shop in Sandy Springs on a Budget