The Sandy Springs Festival started as a small picnic and has since grown to be an iconic Georgia event, drawing thousands of people. Similarly, the band R.E.M., hailing from just down the road in Athens, Georgia, played their first show at a friend's small birthday party and later became almost as popular as our festival.

So, in honor of the Sandy Springs Festival, presented by Heritage Sandy Springs, on September 17 and 18, we wrote a little sing-a-long to the tune of R.E.M's hit single, "It's the End of the World as We Know It (And I Feel Fine)." It was really very easy. You could probably do it too, for any theme or event, like your cousin Freddy's bar mitzvah or the birthday party you're throwing for your cat Snuggles. Pull up the karaoke version on YouTube, and sing along for the full effect. Or just keep reading to learn everything you need to know about the biggest event of the year in Sandy Springs.
🎶  It's great, it starts with a pet parade 🎶
🎶 Birds and snakes (no aero-planes) but mostly dogs
don't be afraid 🎶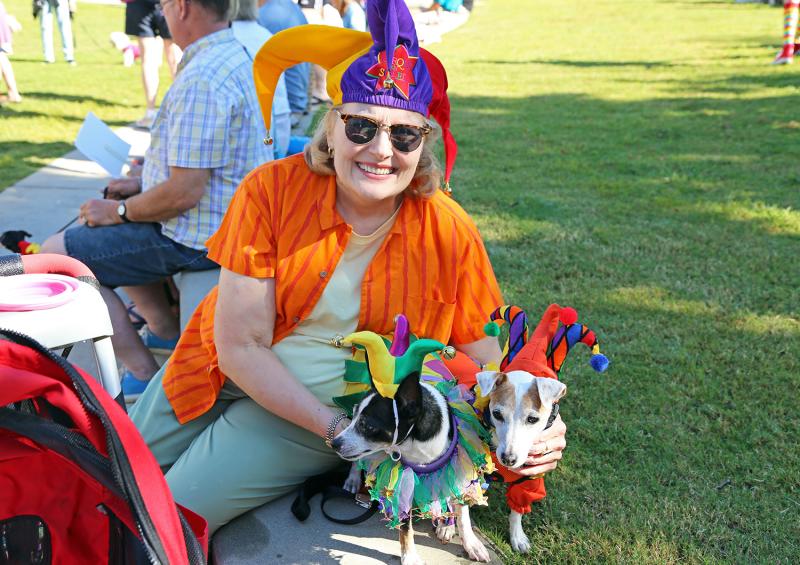 We've actually never seen a snake in a parade, or on a plane, for that matter. But you can enter yours – or your dog, cat, hamster, lobster (there's a Most Unusual Pet category!) – to walk in the 29th annual Pet Parade on Saturday, 9/17. Register your pet for free here or the day-of, from 9am-10am., before the parade begins. The pets go marching one-by-one from 10am-11am.

🎶 Run in a 10k, don't forget the Man Cave 🎶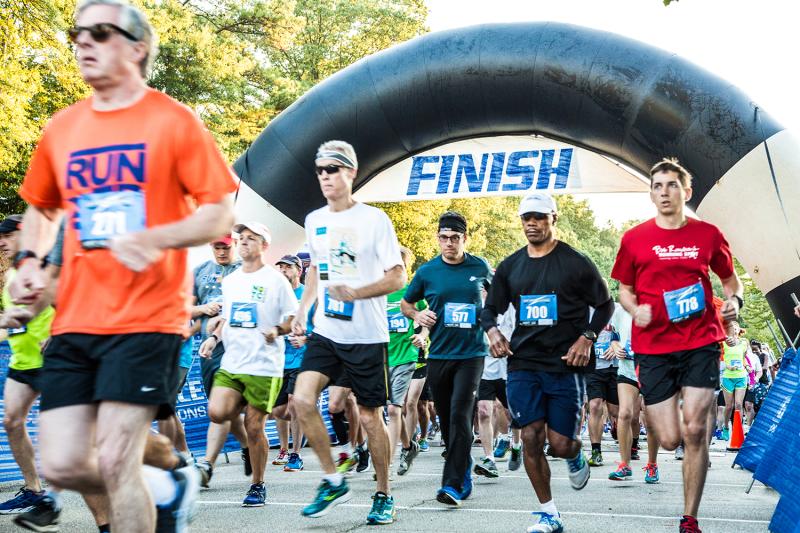 You can walk or run in the The Doug Kessler Sandy Springs Lightning 10k/5k, but you should know it's one of the fastest races in the state of Georgia (And a Peachtree Road Race Qualifier). So run fast. Run like lightning.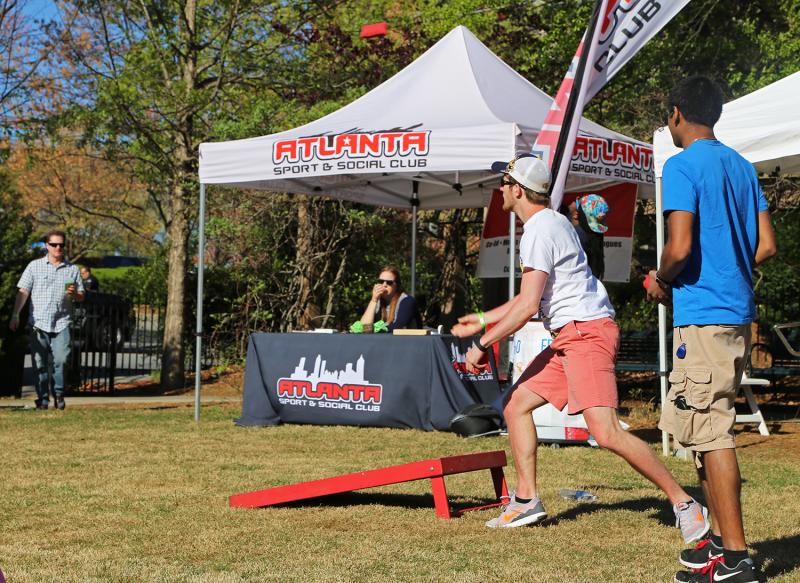 THE MAN CAVE is new to the festival this year. If this were a script and not a song, the scene would go something like this:
EXT. SANDY SPRINGS FESTIVAL
It's a warm Southern day at the festival, and dad is eager to find a screen to watch the game – Suddenly, in the distance, a Man Cave appears, shimmering like a mirage.
CUT TO INT. MAN CAVE - DAY
Inside the Man Cave, a Bud Light bar truck serves ice cold beer. The football game blares on TV screens. Men, men of all kinds and sizes, are tasting bourbon from JR Revelry. They're eating smoked goodies from Williamson Bros BBQ. They're playing lawn games thanks to Atlanta Sport & Social Club, and video games from Battle & Brew. There's even a car display from Caffeine & Octane. The men are delirious with joy, or possibly just excited about their complimentary koozies. They propose a toast; they clink their frosty glasses together. They roar. (End scene)

🎶 Walk in the Chalk Walk, also there's a
Children's Park 🎶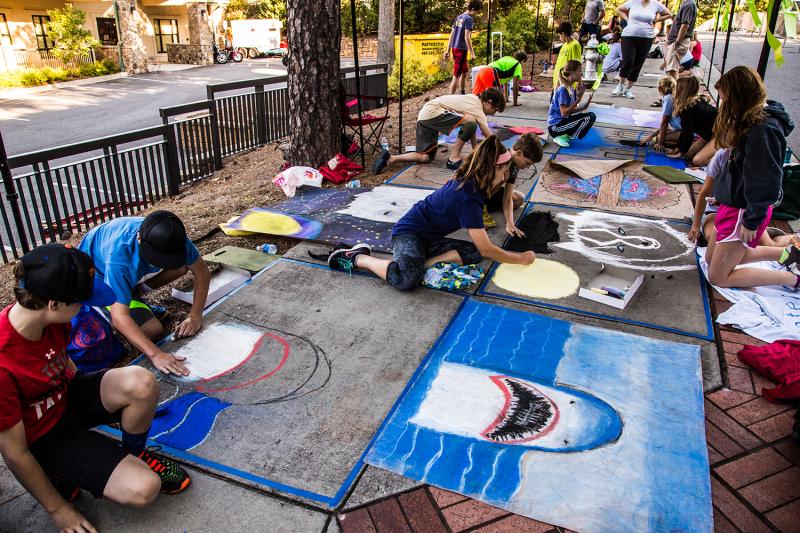 Artists will be decorating the concrete in the ArtSS Chalk Walk, a competition for both individuals and teams. Kids have much more than chalk to keep them occupied at the Children's Park, which includes inflatables, hands-on crafts, face painting, a petting zoo and pony rides.

🎶 Parking in a lot, free, it's, no, prob 🎶

🎶 The shuttle starts to scuttle at red, blue,
yellow lots 🎶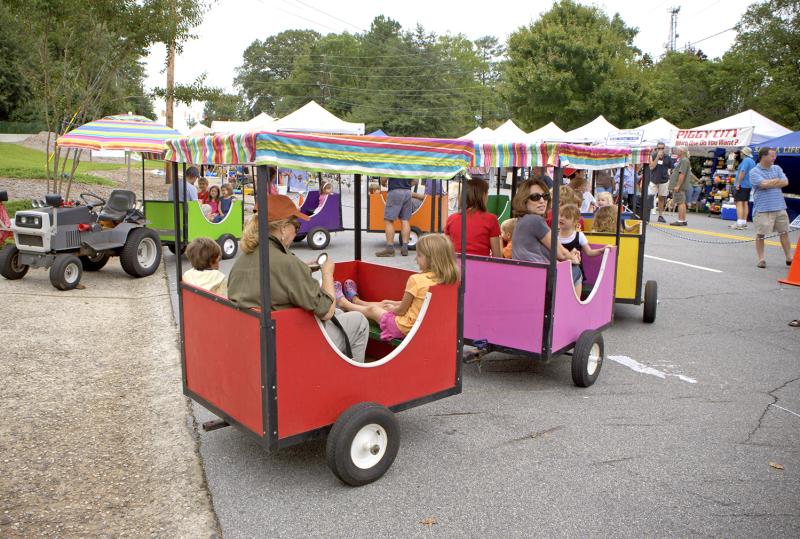 *Not the Actual Shuttle

Ah, parking. The Great Intimidator. The Ruthless Ruiner of malls, music shows, pro football games and Trader Joe's. Thankfully, we've thwarted the Formidable Parking Menace, and now everyone coming to the Sandy Springs Festival can rejoice over free, accessible parking. There will be plenty of parking in the red, blue and yellow lots, along with shuttles to take you to and from the festival. Get more info on parking locations and drop-off points here.

🎶 Food on the fire, there are classic rides and games 🎶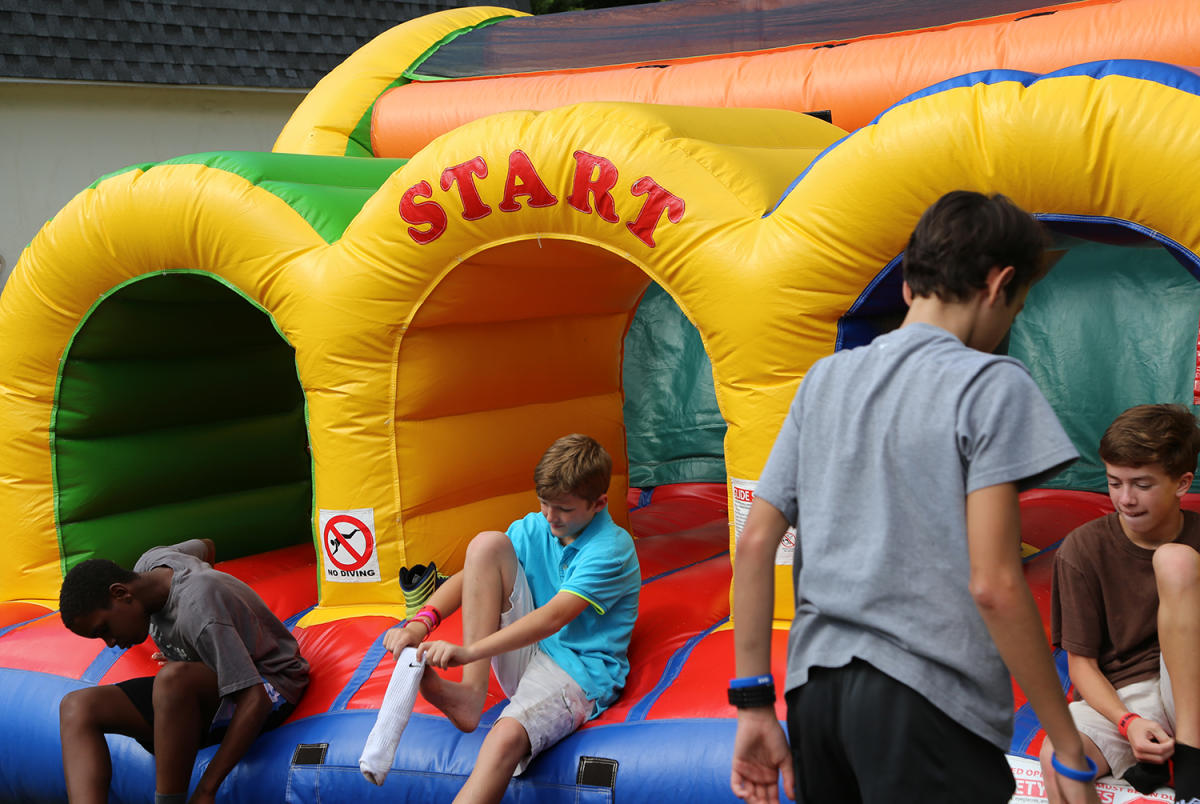 Local food. Festival fare. Slides. That thing where you strap yourself to bungee cords and jump really high while you laugh and sort of cry, then tell your friends it was allergies. It's all at the Sandy Springs Festival.

🎶 And there's more on the flyer and the website 🎶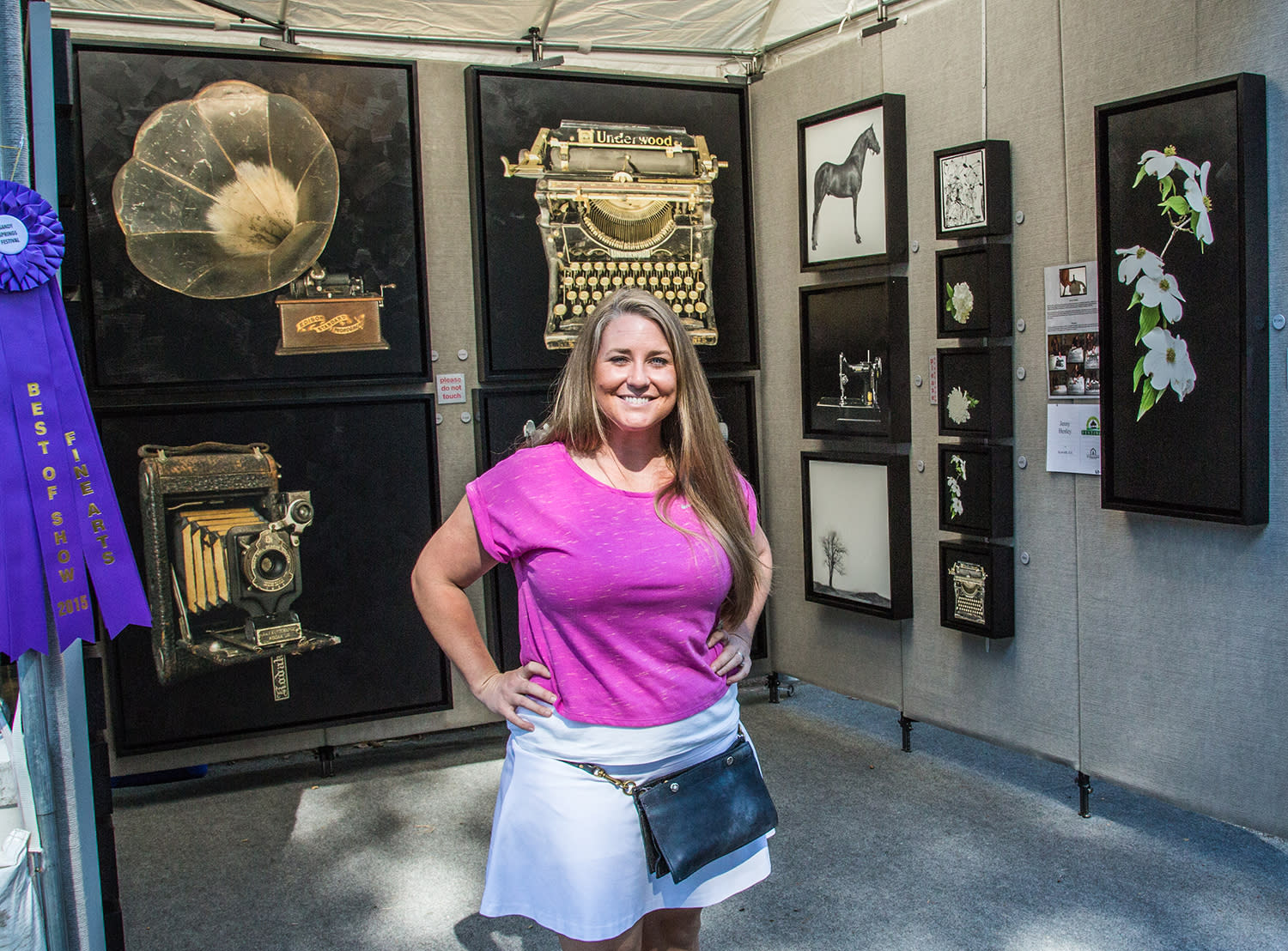 We ran out of breath before we could mention the Artists Market, Silent Auction, and live entertainment. If you want more info about the Sandy Springs Festival, and not in song form, find it here.

🎶 Better plan to come in a hurry, it will surely be
the best 🎶
🎶 It's the Sandy Springs Festival as we know it,
It's the Sandy Springs Festival as we know it,
It's the Sandy Springs Festival as we know it,
and you should come 🎶
It's the end of this blog post as we know it (and we feel fine).