Turkey Day is almost here! As you prepare to spend time with family and consume a week's worth of calories in a day, make sure to save room for a few of these other fun things happening in Sandy Springs!
Baby
Sunday, Nov. 24 at 3 pm
Catch the last night of Act 3 Productions' performance of Baby, a musical from the acclaimed duo Richard Maltby Jr. and David Shire. Baby examines how parents-to-be experience the emotional stresses and triumphs that accompany the arrival of a baby.

Monday, Nov. 25 through Nov. 27
While the kids are out of school, have them learn how to create seasonal meals of their own. Your young chef will have a blast preparing dishes featuring the flavors of fall!
Monday, Nov. 25 through Jan 6
Center Ice is offering special extended public skating hours for Thanksgiving week. They will be open Monday, Tuesday, Wednesday, Friday, Saturday and Sunday. Take the whole family out for a day of fun with this classic winter activity. Helpful tip: double check the hours before you go because they vary by day of the week.
Wednesday, Nov. 27, 2019 at 6:15 PM
Get a little exercise in before the holiday with a three to six mile fun run with Phidippides Sandy Springs. Phidippides is an authentic specialty running store located on Roswell Road. It was founded in 1975 by Olympian Jeff Galloway.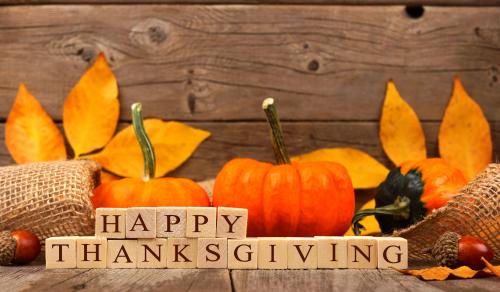 Thanksgiving
Thursday, Nov. 28
No time to cook? There are several restaurants in Sandy Springs open on Turkey Day. Take you family out to local favorites like Ray's on the River, Bogartz Food Artz, The Select, Mandolin Kitchen, Cibo E Beve or Hudson Grille. .
Thursday, Nov. 28 at 9 pm to 1 am 
Instead of standing in line for those Black Friday sales, slide up to the bar at Pontoon Brewing for an exclusive seasonal beer release. They are bringing back Wolf Pack, their Imperial Sweet Stout, with two new variations. One was inspired by Rocky Road with chocolate, marshmallow and almonds. The other has classic winter flavors like chocolate, cinnamon and vanilla. Wolf Pack will be available for $15 per bottle during the release. 

Friday, Nov. 29 at 5:15 am to 6:45 am
Searching for a way to stay in shape after that Thanksgiving meal? Attend an endurance swim at the Concourse Athletic Club with the Concourse Triathlon Club. ITL coaches will be on site to guide you through the swim set, and it's only $15 for to guests join.

Friday, Nov. 29 at 7pm
Kick off the holiday season with a festive and fun night of painting and trivia. BYOB and paint a cute Christmas themed art piece with your loved ones that are still in town from Thanksgiving.
The Nutcracker Presented By Roswell Dance Theatre
Friday, Nov. 29
Join the Roswell Dance Theatre for their 31st production of The Nutcracker at the Sandy Springs Performing Arts Center at City Springs. Enjoy this classic two-act ballet adapted from E.T.A Hoffman's story "The Nutcracker and the Mouse King" that has become a holiday tradition.

Santa's Fantastical
Recurring daily until January
Santa's Fantastical is a family-friendly venue for special holiday photos. See Santa, Mrs. Claus and other fun characters in picture perfect settings featuring live performances, state-of-the-art technology and plenty of holiday cheer.
Shop Small Saturday
Saturday, Nov. 30
Have fun shopping the day away on small business Saturday.  Whether it's clothing, food, toys or home decor you're wanting, you'll find it in Sandy Springs.

Happy Thanksgiving from the Visit Sandy Springs!