1. Phenomenal Artists
With over 50 folk, visionary, and contemporary artists, as well as expert craftspeople showcasing their work, there's going to be an art overload in Sandy Springs! This excellent mix of artists has been juried by Atlanta Foundation for Public Spaces. Get to know the artists, choose your favorite pieces and make them your own.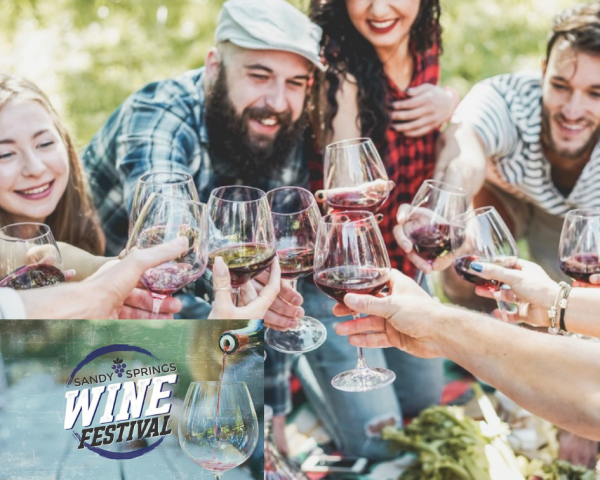 2. Sandy Springs Wine Festival
A new feature to the Sandy Springs Festival is the Sandy Springs Wine Festival, September 28, Noon to 5 p.m. In partnership with the Atlanta Sport and Social Club, this is a ticketed event within the free Sandy Springs Festival. Tickets for the Sandy Springs Wine Festival include complimentary wine and craft beer tastings with over 75 varieties, wine-themed activities, like wine bingo, as well a souvenir Sandy Springs Wine Festival tasting glass, and Live Music Performances. For tickets: http://bit.ly/2XPKOwg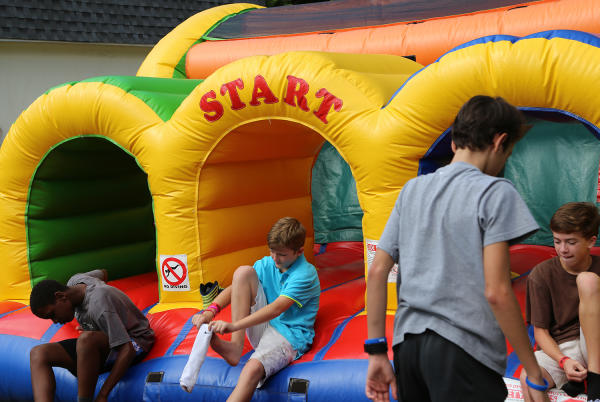 3. Free Fun For The Whole Family
The Sandy Springs Festival is free of charge and is very family friendly. Yes, there's a Children's District with inflatables, crafts and activities for kids of all ages, but this Festival is also rich in history and culture. Kids and adults will enjoy the Cultural District with entertainment, demonstrations and businesses from countries around the world. The Historic District, in partnership with The Homestead Atlanta, will have live demonstrations and instruction on heritage skills of yesterday that are useful even today, and the Chalk Walk District where young and younger create artistic chalk drawings and have the opportunity to win cash prizes. And, the Food District will have something to please any taste. There's something fun for everyone!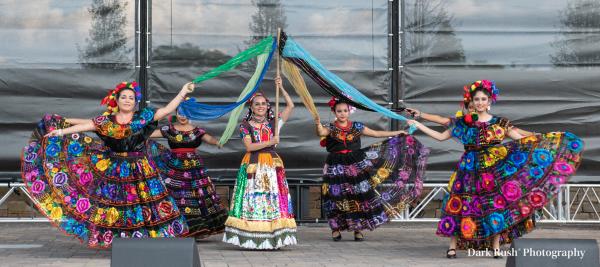 4. Free Live Entertainment
The Entertainment District is ripe with choices of live music on the Sandy Springs Society Lawn and will have the whole family dancing. Included are DJ 2-Smooth (Atlanta), Heart of Pine (Athens), The Sagas (Atlanta), as well as Battle of the Bands with talent from School of Rock-Johns Creek, School of Rock-Atlanta, School of Rock-East Cobb, Music Authority's Eclipse, Music Authority's Beyond, Horace Bishop & The Pawnshop Quartet, Friction, Sundog, Buice, and Pharr, all showcasing local talent, competing for prizes. In the Cultural District enjoy live performances DJ J&M Sound Design, Alliance Theatre, Act3 Productions, Mount Vernon Presbyterian School, KA Sandy Springs Karate, Nancy Tolbert School of Dance and more!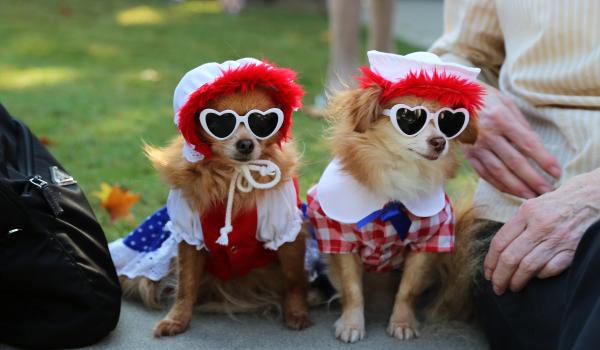 5. Come for the Extras
The Pet Parade, hosted with Angels Among Us, will be September 28, with registration beginning 9:30-10 a.m. Animals of all shapes and sizes parade through the Sandy Springs Festival, sporting creative costumes. For more information: http://bit.ly/2XXB1zt
The Sandy Springs Lightning 10K/5K on Saturday, September 28 beginning at 7:30 a.m. In its 28th year, the road race is a Peachtree Road Race Qualifier. Special guest, Jeff Galloway will join the race this year. To Register: http://bit.ly/2LmdIgQ
The newest exhibit opens at the Sandy Springs Museum. Grit, Gumption, and Grace: The Women of Sandy Springs, will be free of charge and open to the public September 28-29, with extended hours Saturday, 10 a.m. to 6 p.m. and Sunday, 10 a.m. to 4 p.m. The new exhibit highlights the roles and accomplishments of women in the community and salutes the many contributions of women to the city of Sandy Springs.
 
The Sandy Springs Festival opens for its 34th year Saturday, September 28, 9 a.m. to 5 p.m. and Sunday, September 29, Festival hours will be 11 a.m. to 5 p.m.
*A Bonus Reason to Attend the Sandy Springs Festival*
Win VIP Lounge Access at the Sandy Springs Festival!  This prize is worth $150 and includes 2 wristbands (for 1 person/2 days or for 2 people/1day), Admission to VIP Areas of the Festival: Veranda and Indoor Restrooms at Heritage Hall, 1 Festival T-shirt, Complimentary snacks, hors d'oeuvres, soft drinks, water, juice and beer.
We are giving away 4 VIP Lounge packages. To enter "like" the Heritage Sandy Springs Museum and Park Facebook Page http://bit.ly/2Tz6WWg, or follow the Heritage Sandy Springs Museum and Park Instagram @heritagesandysprings and make a post with the hashtag #sandyspringsfestivalVIP
We will draw 4 winners on September 20. Winners will be notified through social media platform.
MEDIA CONTACT:
Jennifer Webb
404-309-7273
FESTIVAL CONTACT:
Festival Director: Abbey Hunter
festival@heritagesandysprings.org