Dear Santa,
First, let me say that you are one swell dude. I don't know many people who would spend their holiday flying around the world in below-freezing temps and then stuffing their round body in a square-shaped hole just to deliver Minion Legos to little boys and girls named Bobby, but somehow you've managed to do it every year since 280 A.D. That said, I'd like to share a list of gifts I want this year that are not related to the Minions franchise. No offense, Santa; please don't take this the wrong way. I've just had my eye on some local Sandy Springs products that would be more meaningful to me than say, a Minion ornament or plush buddy, for example.
For your consideration, here's a list of unique, affordable, holiday gifts that you can find in Sandy Springs.

1. Cheese from Calyroad Creamery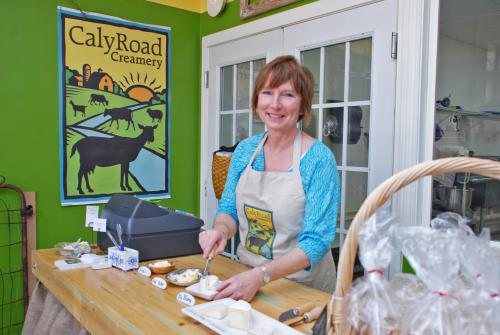 I know you're more of a sweet-tooth type, Santa, but this cheese is so good it's practically ice cream. A jar of Calyroad Creamery's marinated feta with a nice bow would really look striking under the tree. Or perhaps the Red Top, a house aged goat cheese with a bloomy rind and a dusting of smoked paprika. Chocolate + Cheese truffles would be an impressive touch, especially with a bottle of reserve label Cabernet, but don't go out of your way, Santa. I'd be delighted with any cheese on this local artisan cheesemaker's list.

2. Anything from Alexis Suitcase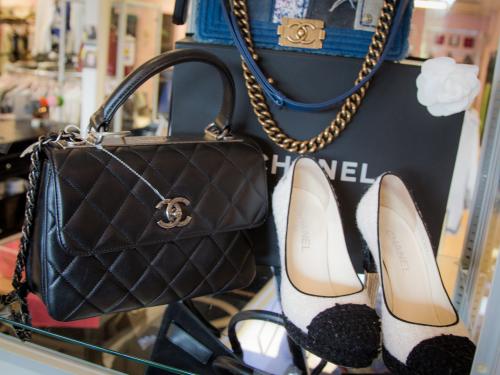 If you want to find a truly one-of-a-kind gift, pop by this charming local boutique, Pops. But you might want to get Mrs. Claus to weigh in on this gift. She could spot the perfect mint Coach bag or Western-inspired booties from a mile away. Or maybe you'd like to pick out a pretty little vintage ring, perhaps a silk tie. I trust your taste. Surprise me.

3. A Special Toy from Brilliant Sky Toys & Books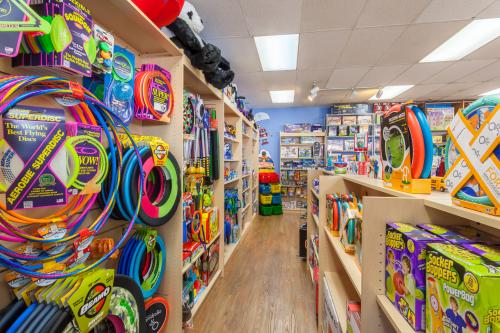 Ever heard of a Swurfer, St. Nick? Surfboard-shaped swing, hangs from a tree? I saw them in a mailer this local toy shop sent to my mom last week and have been daydreaming about owning one since. Imagine the look on all the neighborhood kids' faces when they see me casually soaring 15 feet above their heads from the oak tree in my backyard overlooking I-285. Brilliant Sky Toys & Books has lots of other cool toys, like Socker Boppers, that I would like. So grab a couple, wouldya?

4. A Book from Phoenix and Dragon Bookstore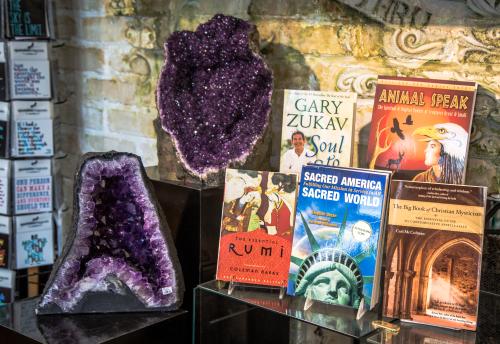 I've been dying to read that book about inviting more positivity into your life. I'm positive it will be the perfect stocking stuffer. See? I've already got the hang of it. This eclectic Sandy Springs bookstore also sells candles, chimes, herbs, incense and more. I've been needing some new crystals for meditation purposes so be a dear, my good man.

5. A Wine-Making Class from Beer and Wine Craft
I'm definitely old enough to take this class, Mr. C. Just look at my ID right here. No, that's not a photoshopped image of Madonna in the 90s, you funny old man. Boy, you are a hoot. Anyway please get this class for me so I can impress all my distant relatives with hand-bottled Pinot Grigio next Christmas. You can even buy it online, no elves or workshop or sleigh required. Just think of all the time you'll save.

6. This Minion Toilet Seat Sticker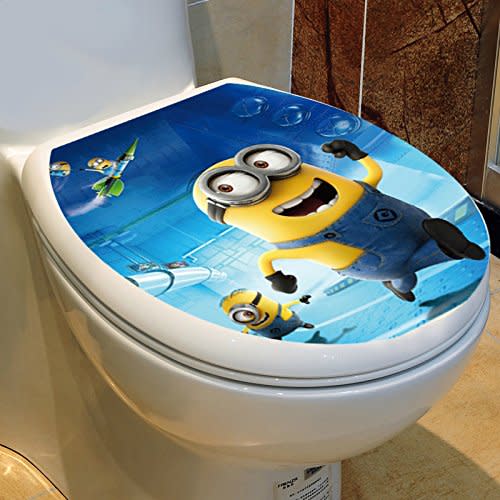 Kids will be kids, Santa.

Sincerely,
Little Sandra Springs