Poor Santa's had a century's worth of break-and-bakes, and let's just say they are not motivating him to slide down that chimney any faster. Instead of the standard overly-iced sugar cookie and 2% this year, he requested you leave something local on the mantel. In fact, Santa conveniently made this list of Sandy Springs sweets for your handy reference this Christmas Eve.

1. MACARONS FROM CAFE VENDOME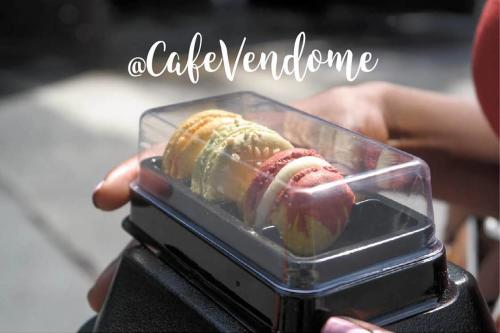 (Photo by @tuvituves via Instagram)
Light and fluffy but dense at the same time, with the perfect crunch and touch of sweetness. How do they do it? No, really, how do they do it? Mrs. Claus has been trying to perfect her recipe, but macarons are tricky and hers are frankly not as good as Cafe Vendome's in Sandy Springs. Sorry, Mrs. C. You are good at other things, like changing the oil in the sleigh and not crying while watching the Gilmore Girls revival mini-series.

2. BISCOTTI FROM IL GIALLO OSTERIA & BAR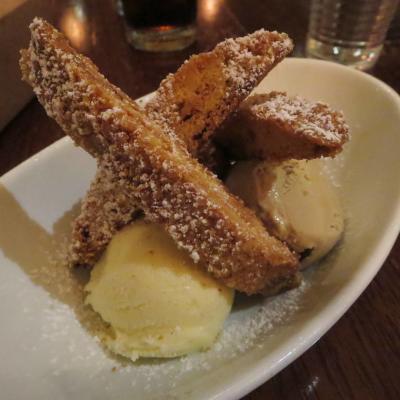 (Photo by @td2timemvp via Instagram)
Did you know St. Nicholas is the patron saint of Bari, Italy? It has something to do with Italian merchants stealing his body in 1087, but that's neither here nor there. The point is: il Giallo's incredible Italian biscotti seem especially meaningful for Santa's Christmas Eve treat. No need to steal them, though. They are very affordable and your legal purchase will support a beloved Sandy Springs business.

3. A BOTTLE OF JUICE FROM KALE ME CRAZY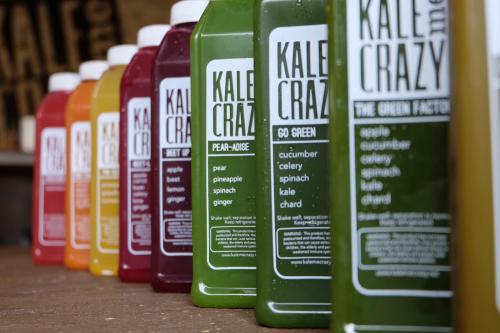 Santa, of all people, needs a cleanse (dude eats a lot of biscotti and macarons). Maybe get the bottle of the "Energizer" juice with spinach, carrot, cucumber, celery and ginger. It's going to be a long night, after all.

4. A DA VINCI'S DONUT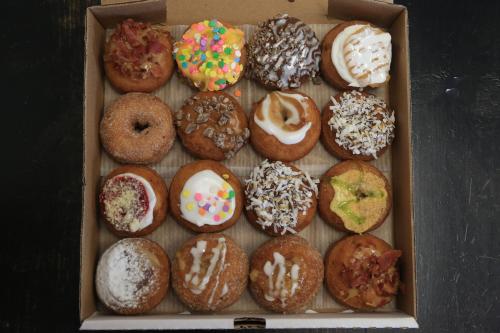 Self-expression is highly valued at the North Pole – just don't play fast and loose like Timmy the Elf did with the Samsung Galaxy S7 this year. Do feel free to go crazy designing Santa's special donut from Da Vinci's. Sprinkles, Chocolate Oreo, Caramel Crunch; if it's on a donut, Santa will eat it. P.S. Santa wishes you the best, Timmy. Hence the hefty severance package.

5. OK, THERE ARE EXCEPTIONS TO THE COOKIE RULE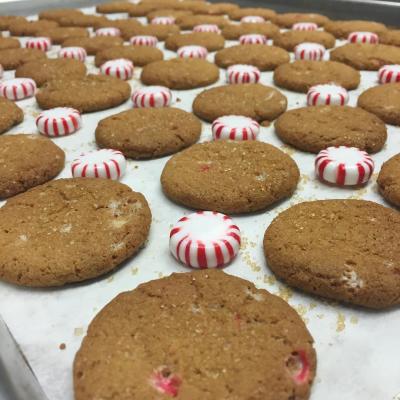 (Photo by @susansnapscookieco via Instagram)
Namely, gingersnaps from Susansnaps on 229 Hilderbrand Drive. Laura and Susan turn their bakery into Santa's bakeshop during the holidays, so you know those two are on the nice list.
Also nice: Gingersnaps are a natural stomach soother, which might alleviate Mr. Claus's mild lactose intolerance to that eggnog you left above the fireplace for three hours.
So glad we could help Santa clear that up.
Now, you might think this list is a little self-serving. Of all the places in the world, why does Santa want everyone to shop in Sandy Springs this holiday season? But hey, we're not trying to put words in the man's mouth, only cookies, pastries and juices. We're simply telling you what Santa told us. Take this advice or leave it; just remember the presents under your tree may or may not depend on what you leave on the mantel.