Good Ol' Saint Nick has had centuries to perfect his gift guide, and many of his favorite shopping spots are right here in Sandy Springs. Santa was feeling extra generous this year (and he knows you're a bit of a last minute shopper), so he's left behind his list of go-to places to find the perfect present!
 
Do you know someone who considers chocolate a food group? Give them the gift of handcrafted confections from Di Amano Chocolate. This family-owned gourmet chocolate shop utilizes fair-trade suppliers and offers a variety of handmade truffles, toffees, nut barks and more. You can make a custom package, pick up a ready-to-go assortment and have it gift wrapped.
Hours of Operation: Monday-Friday 10:00AM - 7:00PM, Saturday 10:00AM - 5:00PM, and Sunday 12:00PM -5:00PM
Carina's Boutique is the perfect place to find a gift for the fashionista in your life. This locally-owned boutique features contemporary women's fashion and accessories at affordable prices. All the items are new, hand selected and available in store or online. 
Hours of Operation: Tuesday-Saturday 11:00AM - 5:00PM,  Sunday 1:00PM - 5:00PM, and Closed Monday
3. For The Fitness Enthusiast: Phidippides
For more than 20 years, Phidippides has given runners in the Atlanta area a place to find the best equipment sold by a knowledgeable, experienced staff.  Whether you're shopping for a beginner or a seasoned runner, the team at Phidippides will help you find what you need. Not looking for running shoes? They also offer a great selection of apparel, accessories, fitness watches and more. 
Hours of Operation: Monday/ Tuesday/ Thursday/Friday 10:00AM - 7:00PM, Wednesday 10:00AM - 8:00PM, Saturday 9:00 - 6:00PM, and Closed Sunday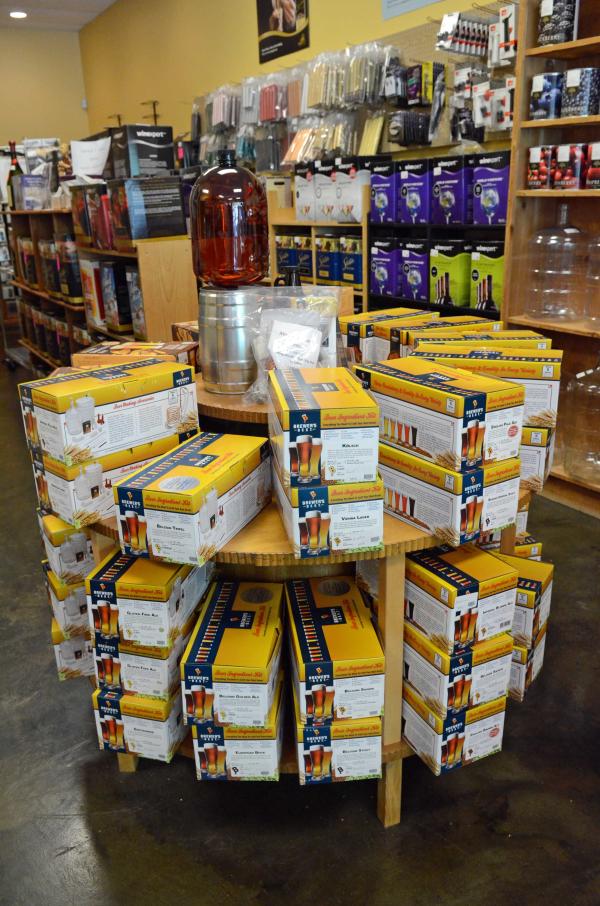 Know someone who loves brewing their own beer? Beer and Wine Craft has a vast selection of home brewing supplies, including beer kits, ingredients and recipes. For those new to home brewing, the store offers a one-day beer brewing class.
Hours of Operation: Monday-Saturday 10:00AM - 6:00PM and Sunday 1:00PM - 5:00PM
Don't forget to add your fur babies to the list! Dog City Bakery II offers wholesome and nutritious treats for the beloved pooch in your life. Spoil your pup with homemade dog treats, pupcakes and doggy frozen yogurt. December's treat of the month is Snicker Poodles!
Hours of Operation: Monday-Thursday 10:00AM - 7:00PM, Saturday 10:00PM - 5:00PM, and Sunday 12:00PM - 5:00PM
A longtime e-commerce favorite, Swell Forever has found a home in Sandy Springs. The Swell Shop supplies great gifts for babies, children, newlyweds or anyone who holds a special place in your heart. Customize a beautiful blanket with a personalized message on the tag, or have it monogrammed.
Hours of Operation: Most Mondays-Saturdays 10:00AM - 5:00PM
__________________________________
We're so glad Santa trusted us to share this with you.
Now, you might think this list is a little self-serving. Of all the places in the world, why does Santa want everyone to shop in Sandy Springs this holiday season? But hey, we're not trying to put words in the man's mouth. We're simply sharing with you what Santa gave us.