Food That Rocks returns to City Green at City Springs August 19th-20th! This annual 21-and-up outdoor food festival is a true celebration of the culinary scene in Sandy Springs. Purchasing an all-inclusive ticket allows attendees to enjoy as many delicious food and drink tastes as they like, and there are more reasons this year than ever before to attend. Read on for our top seven.

1. It's a Multi-Day Event
Food That Rocks is broken up into three sessions over two days. Starting with Friday the 19th 7pm-10pm, then Saturday the 20th 12pm-3pm and 7pm-10pm! There will be plenty of time to enjoy the culinary delights of Sandy Springs. Make sure to check out the Food That Rocks website to find out which sessions your favorite restaurant will be attending!
*Note: One ticket purchase is only valid for one session.
 
2. The Food is Sensational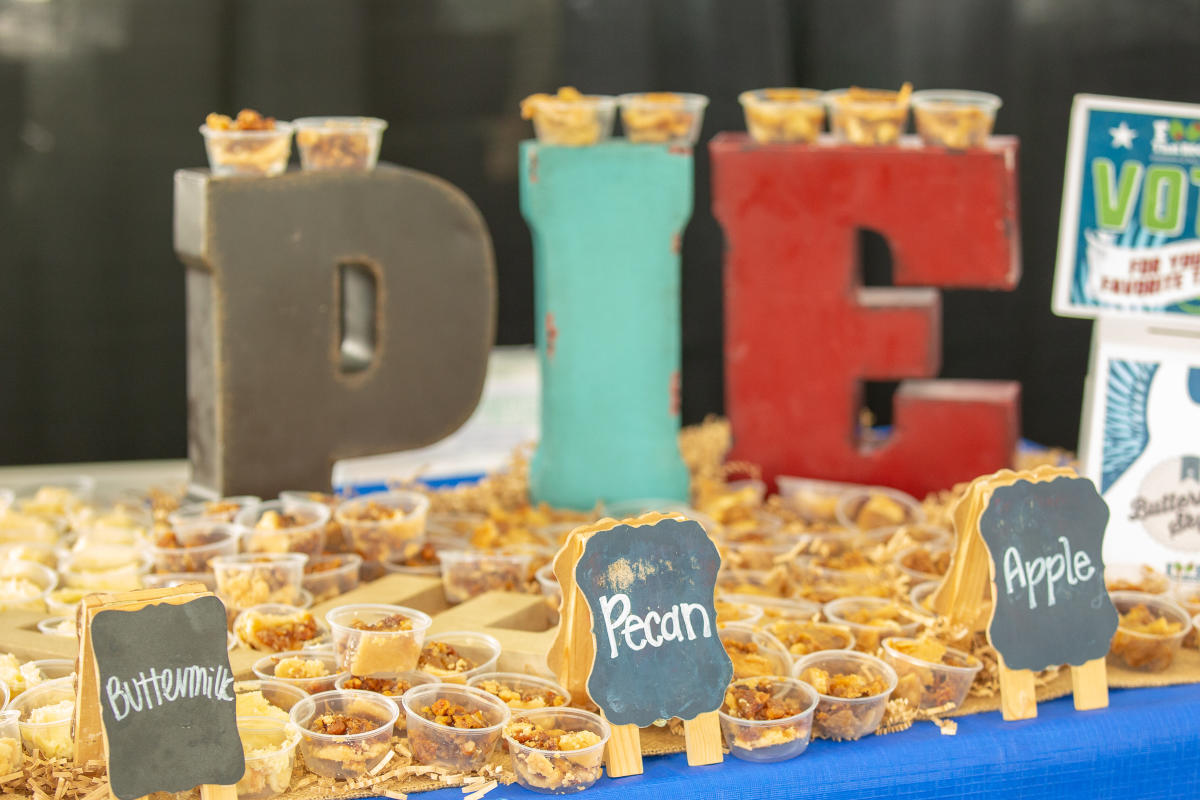 From classic southern comfort food to authentic Italian creations, Sandy Springs is known for its wide variety of outstanding restaurants. Food That Rocks brings together some of the very best local restaurants, so you can enjoy their delicious cuisine all in one place. One minute you might be biting into a juicy slider, and the next savoring some spicy Caribbean jerk chicken. You never know what new and exciting refreshments might be in store.
Samples are "all you can eat," making this festival a true paradise for food lovers. And make sure to save room for dessert, as local bakeries will be offering bite-sized sweets to cap off your tastings. This year's restaurant line-up includes local favorites like Battle & Brew, Chef Rob's Caribbean Café, and The Select!
Click here for a full list of participating restaurants
 
3. There Are Plenty of Bevs to Pair With Your Bites
Don't let the Food That Rocks name fool you; they have a lot to offer when it comes to beverages! There will be something for everyone to try, from lavish cocktails to craft brews to non-alcoholic options! So make sure you try out all the different concoctions that will be available to wash down all the food you'll be tasting.

4. Entertainment Galore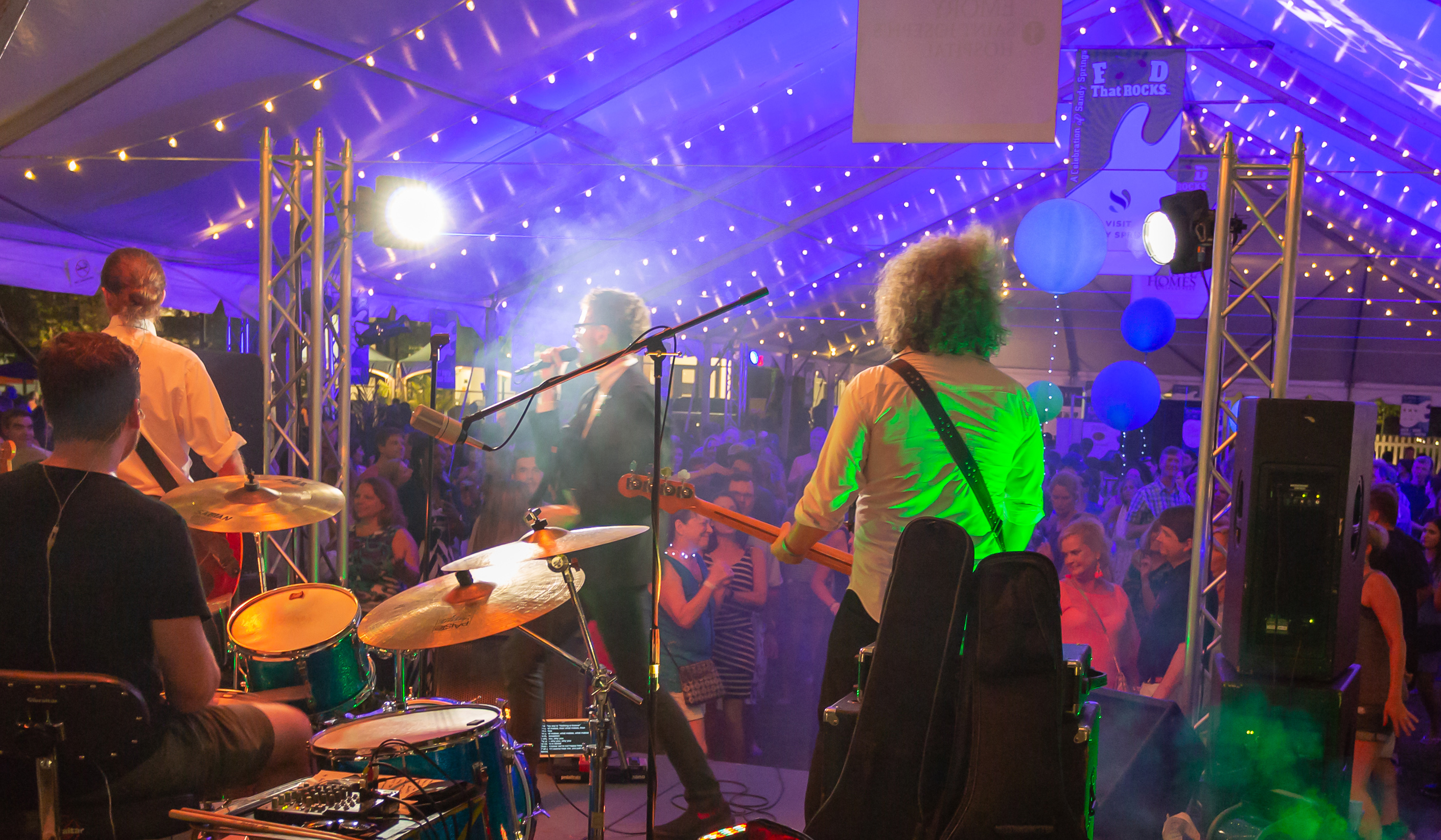 If you thought this was solely a food and drink event, sorry to say, but you thought wrong! There will be live music for both night sessions, and live chef demonstrations on the noon Saturday session. GlowBand will be performing some of the Eagles greatest hits for us and setting the tone for the event on night one! The Geek Squad will be performing on Saturday night, and their versatility as a band is second to none. They can play everything from rock to hip-hop, perform as a group as small as three up to an ensemble of nine, and will be covering songs from today, as well as some classics from the past!

5. Food That Rocks is Rain or Shine
There's no need to worry about Food That Rocks being canceled due to weather conditions; it's a party rain or shine. The food vendors, beverage providers, and musicians are set up under a large event tent, so you'll stay dry and have fun no matter the weather. Because of this policy, Food That Rocks tickets cannot be exchanged or refunded once purchased.

6. It's a Party with a Purpose
Food That Rocks is working to help replenish the Community Assistance Center (CAC) food bank. Guests who bring one of the non-perishable goods listed below to the event will be entered to win a culinary prize package awarded that evening/session.
Boxed Meals
Cereal and Oatmeal
Dried Beans
Macaroni and Cheese
Pastas
Peanut Butter
Rice
7. It's the Biggest Party of the Year
Food That Rocks is Sandy Springs loudest and liveliest 21-and up party of the year, and you don't want to miss it. Pre-event tickets are $85/person, and day of tickets are $95/person. Tickets are all inclusive, and get you unlimited food and drink samples, along with an evening of live music and dancing.
Grab your friends, your spouse, or a whole group, and join us for this wonderful celebration of Sandy Springs' fabulous food and culture.
More detail about the event can be found at FoodThatRocks.org. 
Written by Madison Eubanks for Matcha in partnership with Sandy Springs GA.