News alert: It's September. Fall in the South. The best season. Ask anyone. Especially football fans. Besides the gorgeous weather, fall foliage, and ever-present smell of pumpkin spice, fall also boasts the best events of the year right here in Atlanta's best suburb. So say au revoir to summer back sweat, slip into your favorite cardigan and get ready for these amazing Sandy Springs Fall events.
September
Sandy Springs Festival – September 22-23, 2018
Over 20,000 people come out for this magnificent celebration of all things Sandy Springs. A battle of the bands, an artist's market, food trucks, and plenty of things for the kiddos to do are just a few of the amazing activities we have planned. And we didn't forget everyone's favorite Sandy Springs tradition, the Pet Parade. Cute dogs in costumes are basically legal narcotics. Ingest responsibly.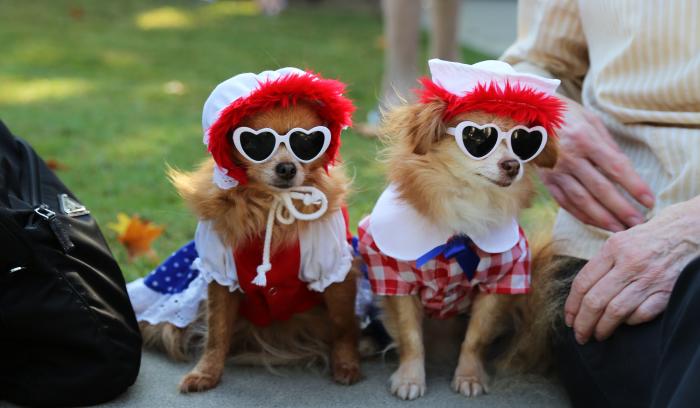 HOME BY DARK - September 23, 2018
The best songwriters and musicians in the world are coming to City Green in Sandy Springs for a night that combines the iconic sounds of Nashville, New York, LA  and Atlanta. Special guests for this show include Marcia Ramirez, Michael Logen and Michael Peterson. Bring your dancing shoes and your crying hanky; this will be a powerful, emotional party where every song has the chance to change your life. Tickets available here. Big bonus: General admission lawn seating is FREE.

October
Movies By Moonlight - October 5, 2018 - Star Wars: The Last Jedi
Movies by Moonlight, presented by Leadership Sandy Springs, is back and better than ever. We've moved to the spacious City Springs Center Lawn this year, which means better parking and more fun for you and your family. What could be better than spending a night with Luke Skywalker saving space? Nothing is our answer. Don't miss the pre-movie carnival at 6 p.m. Your kids will not forgive you if you do.
 
Calling all Baby Sharks and Superheroes! Spooky Springs, Sandy Springs' signature Halloween event, is perfect for families with young trick-or-treaters. You'll have a spooktacular time! Apologies for the terrifying pun.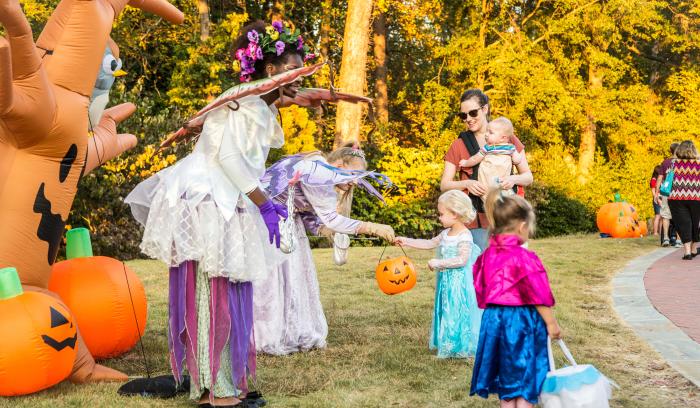 November
It's the most delicious week of the year: Sandy Springs Restaurant Week. Exclusive menus will give you the opportunity to sample the best dishes from our best chefs. Participating restaurants will be announced as the event gets closer.

Elegant Elf Marketplace - Friday & Saturday, November 9 & 10, 2018
Celebrate the beginning of the jolliest season with the Sandy Springs Society at The Elegant Elf Marketplace. Pick up original holiday gifts from more than 85 artisan vendors. Will Ferrell is heavily rumored to attend in Elf character! Who started those rumors? We did, just now. (Our legal team has advised us to clarify that Will Ferrell is NOT expected to attend.)

December
Light up December with one of Sandy Springs' most festive events. The 7-foot tall, whimsically-adorned, wooden "gingerbread" houses will be illuminated each night from December 1st-31st, but the opening night event will be especially lit. So mark your calendars and join in on the one of our favorite new events in Sandy Springs.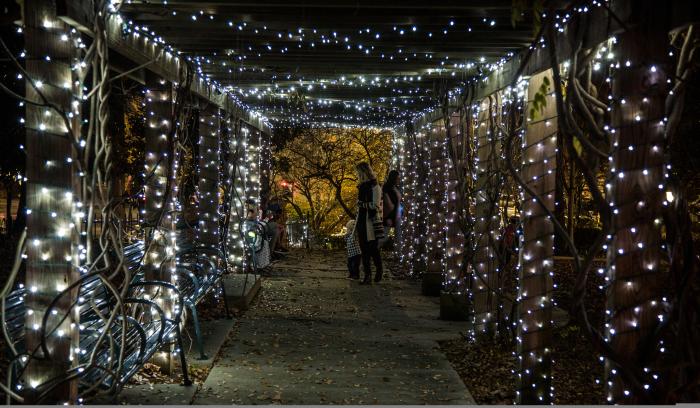 See, we told you fall is awesome.
We hope you join us for one of these amazing events. You can really pick any weekend this fall and have fun in Sandy Springs. There's always something going on. So, come one, come all. For a Falcons game. For the crisp fall weather. For a city that's well played. Stay in the conversation by following us on Instagram and liking us on Facebook. We share pretty pictures of the outdoors and foodstuffs and also the latest news about events and things happening here. You'll love it.