Every 'zine worth a dime publishes a "Best of" list at year's end. Why not us? Why not now? We're recapping the fantastic year we had by sharing a few of our favorite Sandy Springs moments from 2016.

6. We Gave Away A Free Vacation. #Chattahoocheese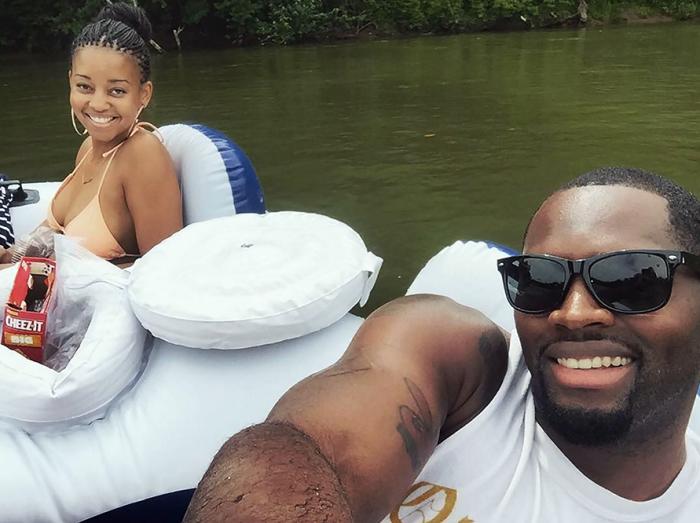 We asked our fans to say cheese on the Chattahoochee. Then we awarded one lucky fan a vacation to Sandy Springs, including another trip down the river. The winner, K'Asha Wright, even brought a box of Cheez-its for her day on the water as a callback to her brilliant photo entry. Think we might be soul mates.

5. Usher Sighting Part II
Usher leaned against this window. We swear it.
Take that and rewind it back to the time Usher stood outside the Sandy Springs Hospitality & Tourism office talking on his cell phone. He leaned against our office window, but we played it cool and didn't bother him or try to listen to his conversation. Confession: We kind of tried but very subtly. This was our second Usher sighting in Sandy Springs. We got it, we got it bad.

4. We Survived A Swarm Of Bees With The Mayor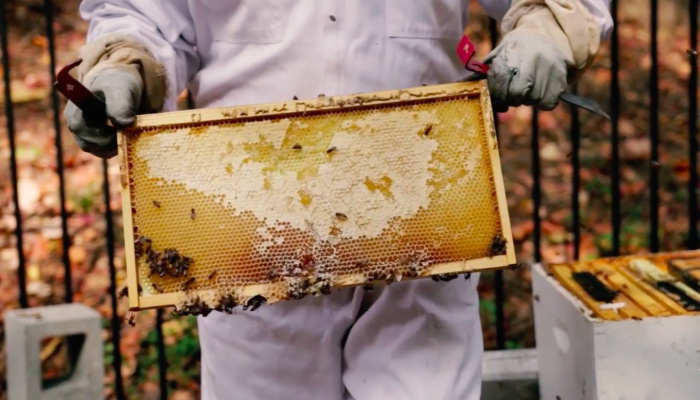 We were chatting with Mayor Rusty Paul about his beekeeping hobby when a few well-intentioned bees stung the poor mayor on the ankles and probably even the head. We can laugh about it now, right, Mayor? Promise it will all be worth it when we release the big project we were working on when this incident occurred. Look out for it in 2017.

3. That Time The Chattahoochee River Glowed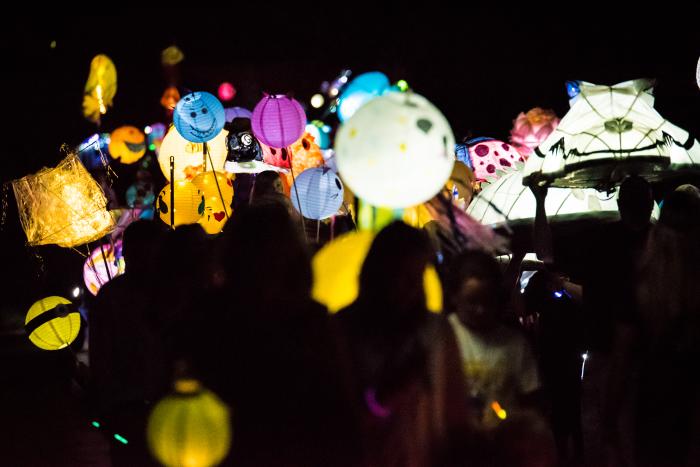 We marched dreamy paper lanterns to the river for our "Take it to the River" Sandy Springs Lantern Parade. There were turtles. There were fish. There was a giant, glowing, albino alligator named Alice. The night was pure magic, and we can't wait to do it again next year.

2. We Launched A New Website
It's pretty, isn't it? This beautiful blog post written by a very talented copywriter would not exist without it.

1. Sandy Springs Topped The Charts
Yelp named Sandy Springs The Most Customer-Friendly Town in America. So basically, we got rewarded for being nice. Don't you wish life always worked that way? Really, though, come visit us and support our local businesses. We'll support you back.
On to the next one.
You were good to us in many ways, 2016, but as Usher so eloquently puts it, "U Don't Have to Call." We are ready for a fresh new year full of growth and fun and hospitality for all. Check out our events calendar to see what's ahead for our city, and follow us on social so you can keep up with the buzz about town, especially the buzz about the mayor and those bees.