Sandy Springs is home to some of the hottest events of the summer! (pun intended) From live music to food tasting events to fourth of July fireworks we've got you covered! Read below about everything that's coming this summer!
__________________________________________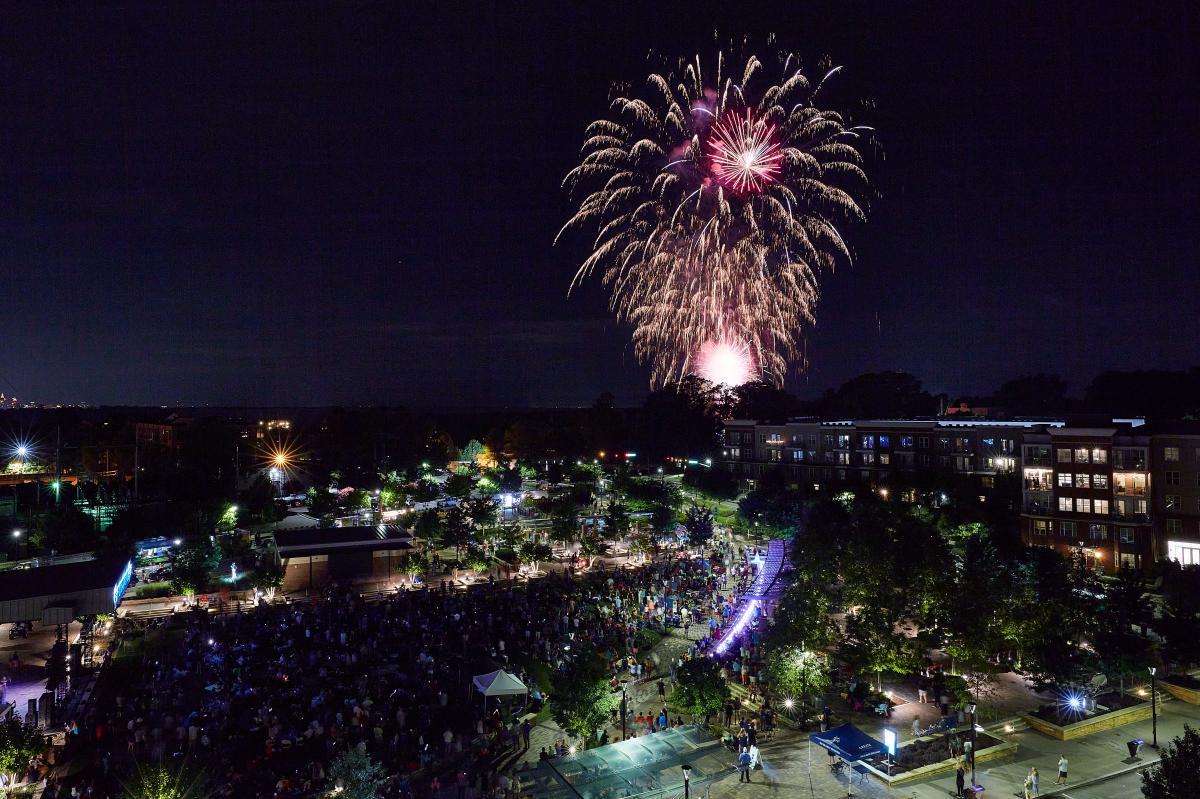 The annual Star and Stripes Fourth of July fireworks celebration is back again! On independence say, head over to the City Green for some live music, food trucks, and more, culminating in a spectacular fireworks showcase.
Date/Time: July 4th / 6:00pm
Location: City Green at CIty Springs (1 Galambos Way, Sandy Springs, 30328)

City Green Live is a series of monthly, free-to-attend concerts put on by the City of Sandy Springs that brings together music lovers of all ages and backgrounds! This year's lineup has been announced, and we couldn't be more excited about it!
Anderson East - June 16th
A1A (Jimmy Buffet Cover Band) - July 28th
Grand Funk Railroad - August 18th
Samantha Fish ft. Jesse Dayton - October 13th
Time: City Green opens at 4:00pm / Festivities begin at 6:00pm / Headliner starts at 7:30pm Location: The concerts are, of course, located on the beautiful and spacious City Green at City Springs (1 Galambos Wy, Sandy Springs, GA 30328). Tickets: While they are free to attend, there is the option to reserve a table for $60-$90. Lawn seating is first-come, first-serve, so make sure to get there early!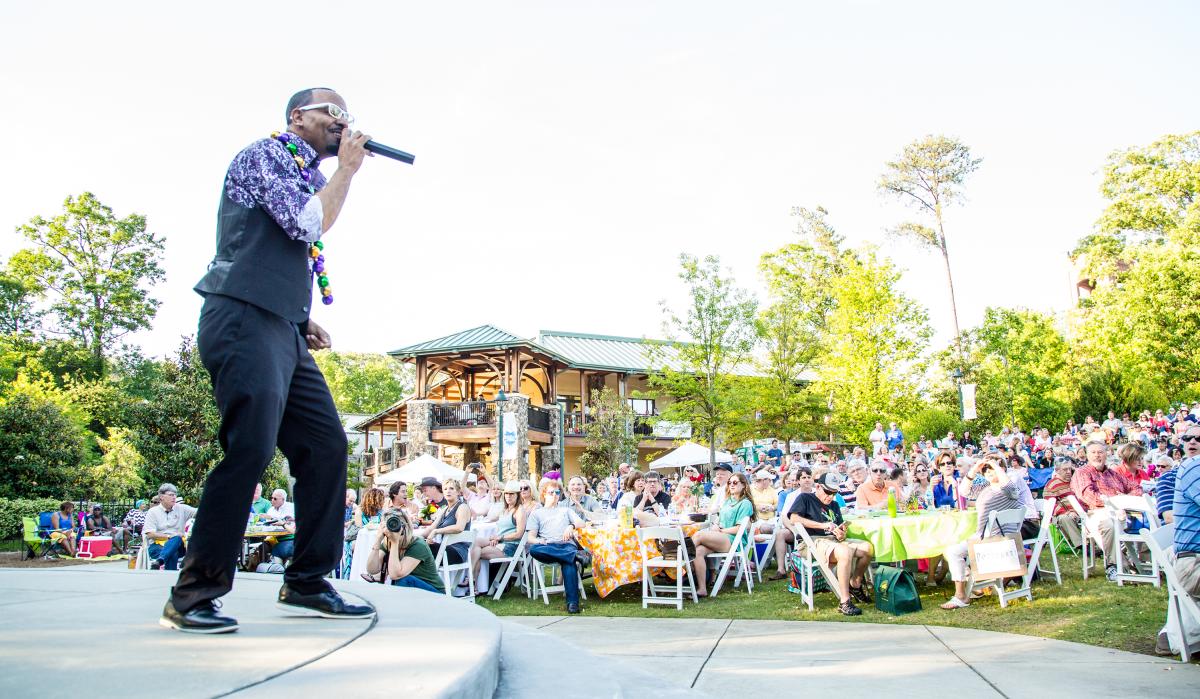 Similar to the City Green Live series, Concerts by the Springs are free, monthly concerts for the community to enjoy. These concerts take place at the Heritage Amphitheatre, a stunning outdoor venue with tiered seating and lush greenery. This year's lineup is as follows:
Carpool - June 4th
Chuck Martin & Lineup - July 16th
Guardians of the Jukebox - August 6th
Still Swinging: September 10th
Time: Gates open at 5:00pm. / music begins at 7:00pm Location: Heritage Amphitheatre (6110 Bluestone Rd, Sandy Springs, GA 30328) Tickets: Again, the concerts are free to attend, but you can reserve a table for $135-$155. Lawn seating is first-come, first-serve.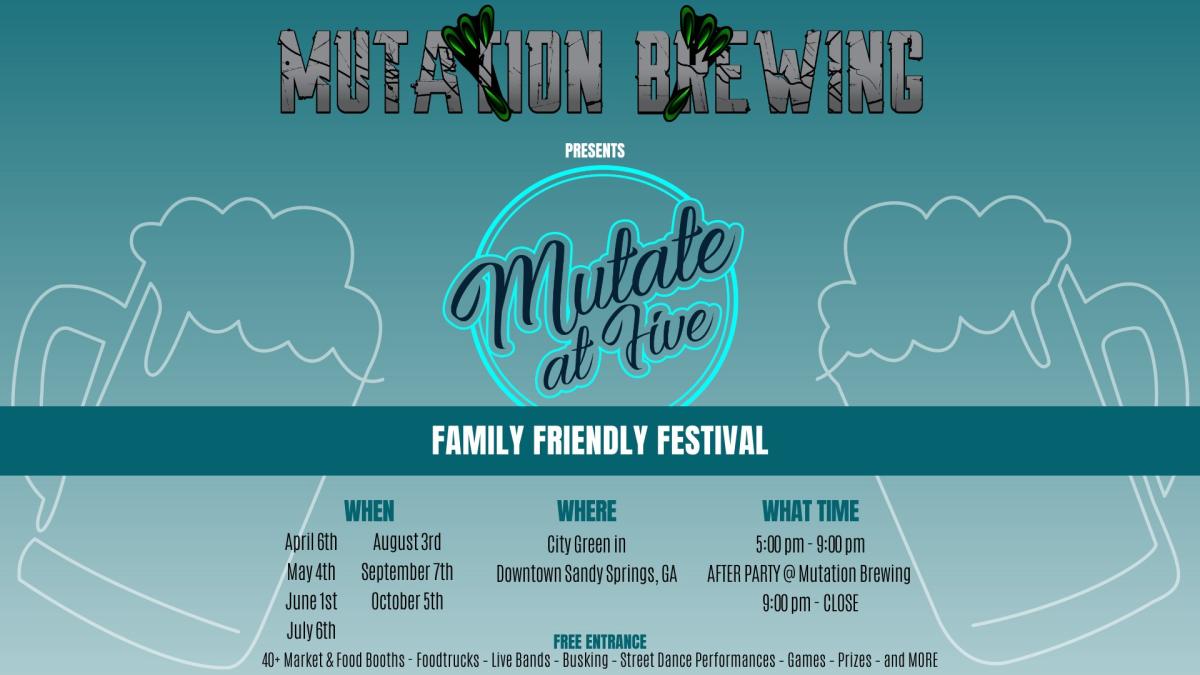 Brand new this year, Mutate at Five is a FREE family-friendly, beer, wine, music and food festival held on City Green at City Springs.

You can expect local live bands, 40+ food and market vendors, family-friendly activities, and tons of beer & wine selections! This event is presented by Mutation Brewing Co., a local brewery located here in Sandy Springs!

Date/Time: Every first Thursday evening (5:00 - 9:00 PM) from April through October.  Location: City Green (1 Galambos Wy, Sandy Springs, GA 30328)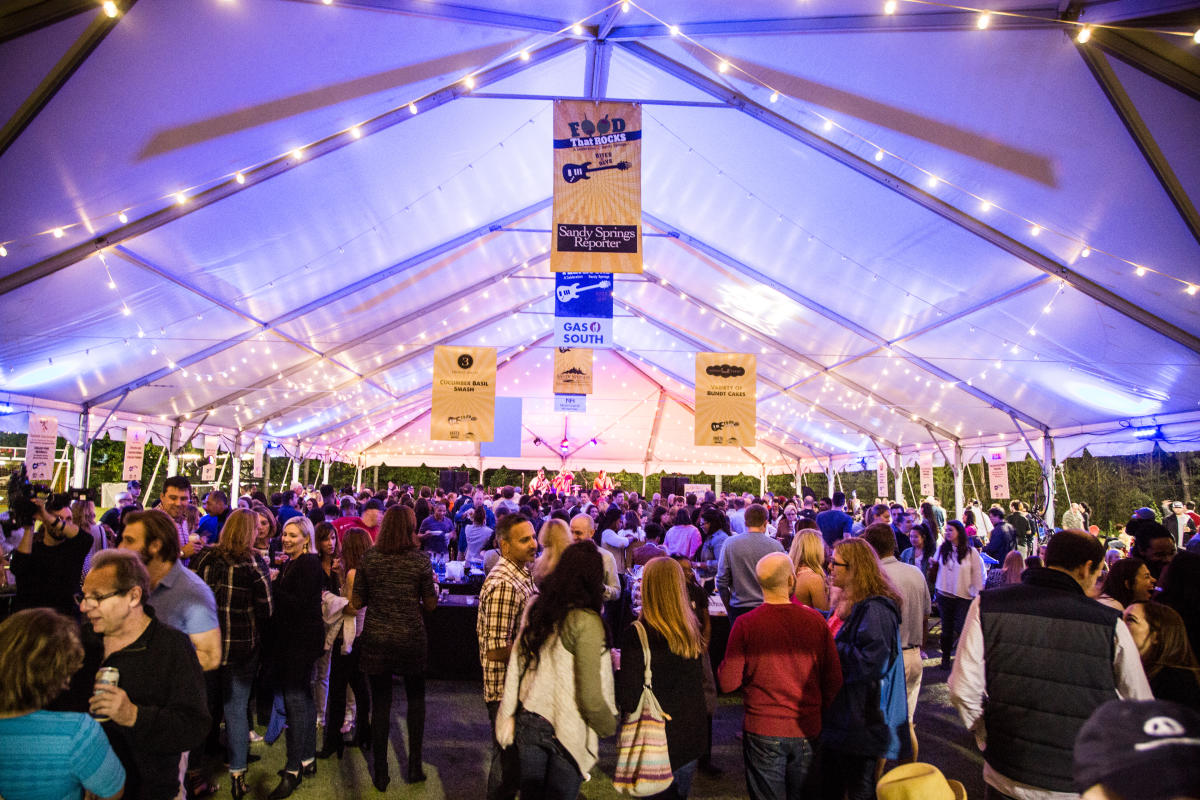 A food and drink tasting event like no other, Food That Rocks celebrates Sandy Springs robust dining scene! Get your taste buds ready to enjoy food, wine, beer, and cocktail tastings, plus live music, chef demonstrations, and more.

Date/Time: June 8th / VIP: 6pm-10pm , General Admission: 7pm-10pm Location: City Green (1 Galambos Wy, Sandy Springs, GA 30328)   This event is rain or shine; you must be 21 and over to attend.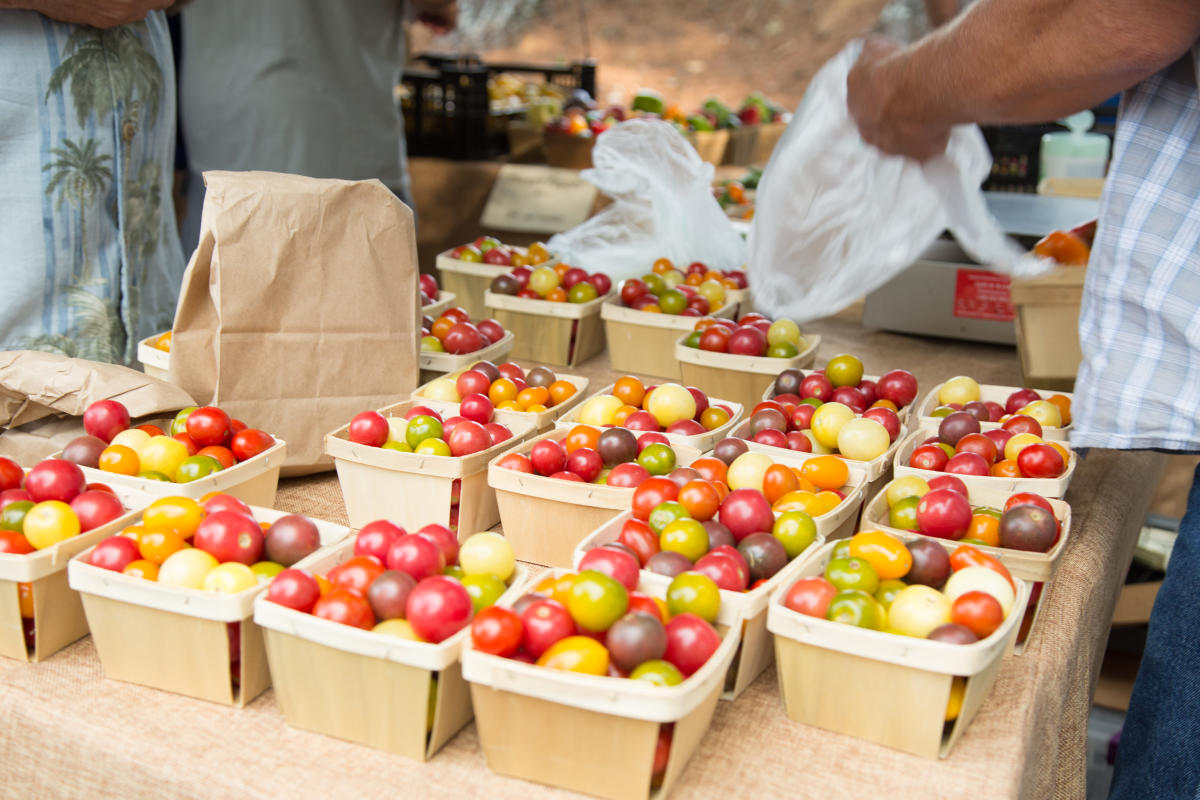 Happening every Saturday from April to November, the Sandy Springs Farmers Market showcases small and local businesses from all around the metro-Atlanta area. Vendors will be offering fresh produce and artisan foods, as well as specialty goods and crafts.

You can check out the full list of vendors, and learn more about what they offer here!

Date/Time: Every Saturday from April - November / 8:30 AM to 12:30 PM  (Make sure to the check the City Springs Facebook Page for updates about changes to the market schedule).  Location: City Green (1 Galambos Wy, Sandy Springs, GA 30328)  
Want to beat the summer heat? Take advantage of the over 22 miles of Chattahoochee River shoreline in Sandy Springs and cool off in the water!
The High Country Paddle Shack is open for the summer, and they want you to enjoy a sunny day out on the water! Rent a paddleboard, kayak, or canoe and take in the serene waterscape of Morgan Fall's Blue Sluice Lake. Prices start at $30. 
The Nantahala Outdoor Center is also open for business, and they are offering trips down the beautiful Chattahoochee! Rent a tube and float your way down this 3.5-mile stretch of river from the Powers Island drop-in to the Paces Ferry take-out, This is an awesome outdoor activity and can be enjoyed by just about anyone! Prices start at $35 per rental.
High Country operates a seasonal rental location in Sandy Springs, GA. Just minutes away from Atlanta, Morgan Falls Overlook Park on the…
NOC's two Chattahoochee outposts at Johnson Ferry and Powers Island in the Chattahoochee River National Recreation Area offer river trips…
There's always so much to do in Sandy Springs, Check out our things to do and events pages for everything else we offer!